Welcome to the Age-Friendly Carbon County Newsletter
We aim to deliver a quarterly newsletter that supports folks of all ages in Carbon County.  We would also like to share resources and events in our county.  Tell us what you would like to read about. We would love to hear from you!  Please review the Core Values, Mission and Vision of Age-Friendly Carbon County.  If you are interested in participating as a member of our committee, contact Tesla Palmatier at 406-446-2820 or tesla@rlacf.org to learn more.
Newsletter Archive: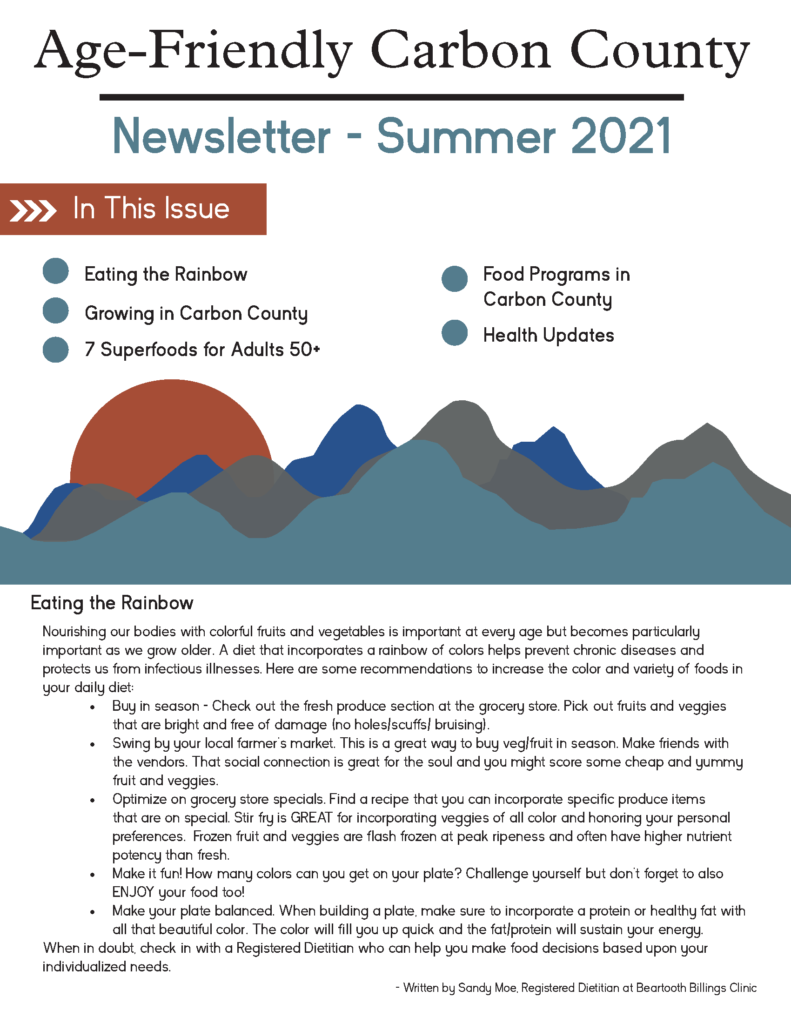 Core Values
We will:
1. Address aging-related concerns identified by the community.
2. Respect and consider all ideas.
3. Support people of all means and abilities.
4. Prioritize working with existing community assets.
5. Make decisions based on community input and feedback.
Vision
A safe, vibrant Carbon County
that is inclusive of all ages and
abilities.
Mission
Putting community ideas into
action to create an age-friendly
Carbon County.