Mission: to plow the West Fork Road from the intersection with the Ski Run Road to the winter closure at the Girl Scout Camp. This allows safe and continuous access to all three West Fork winter recreation areas.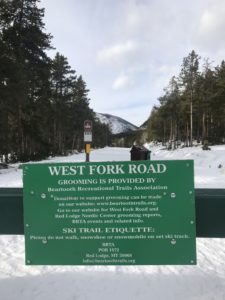 Those looking for unique winter activities don't have to go far thanks to the folks working with the Friends of the West Fork Recreation. A group of dedicated volunteers helps keep a couple of miles of road cleared and groomed for access to snowshoeing, cross-country skiing, and winter dog walking.
The cost of plowing the West Fork each winter costs about $4,000, and is paid for through the Fun Run for Charities and local donations
Plowing allows winter access to 3 recreation areas: Silver Run Trails, West Fork Road at its point of closure, and Nichols Creek Trail. Without the efforts of Friends of the West Fork, the road would be not plowed and unsafe.