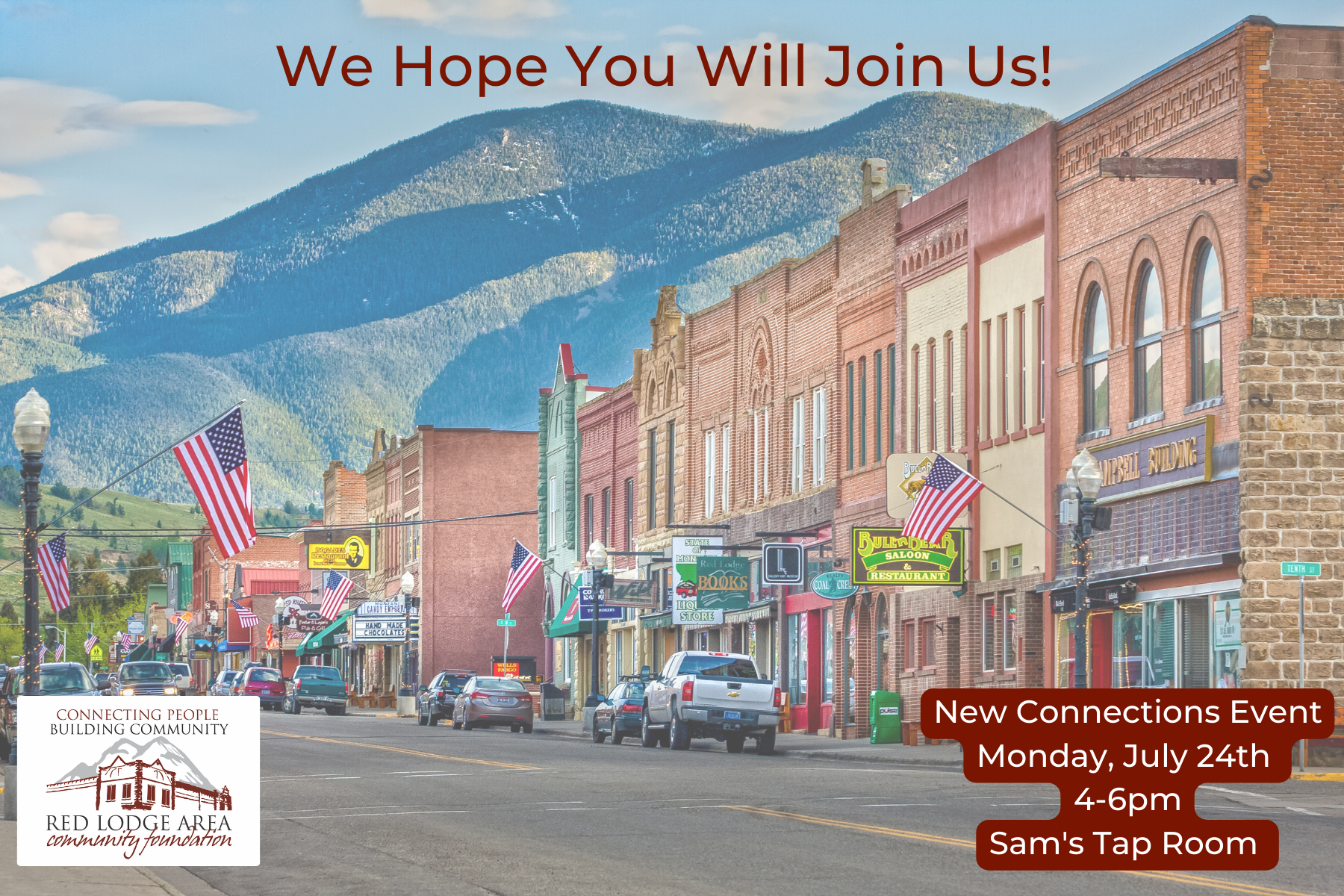 Whether you are new to the Red Lodge area, a part-time resident, or have been here for years, you are invited to join us in building NEW CONNECTIONS with friends and neighbors.
This community gathering will take place July 24th from 4-6pm under the big white tent at Sam's Tap Room. You will hear welcome messages from area leaders, learn about upcoming events, and get to know your community better. Light refreshments will be provided.
We hope you will join us!
RSVP for the next NEW CONNECTIONS event here.
For questions or more information, email Abby.
*Photos courtesy of Merv Coleman Photography