Red Lodge Youth Soccer is in its 25th year of providing soccer opportunities for all youth players!
This program started more than 20 years ago when a small group of parents began organizing soccer activities for elementary-aged youth, and their passion for this popular game grew here in Carbon County to create the Red Lodge Youth Soccer Club.
Each year, volunteer coaches and more than 200 youth (ages 4 to 19) sign up to play soccer with our Club.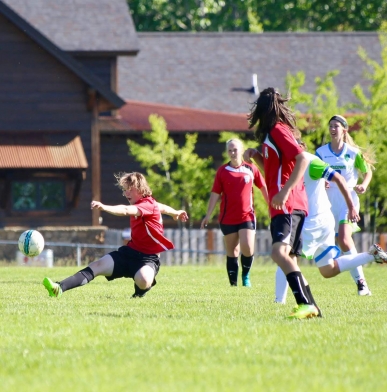 Carbon County Schools do not have soccer programs, therefore small clubs like ours provide the only opportunity to play. Winning multiple State Championships, our small Club has proven it's skill and commitment to one of the fastest-growing sports in America.
After 8 years of evaluating potential opportunities, Red Lodge Youth Soccer is happy to announce further development of City park space, between Red Lodge High School and Coal Miner's Memorial Park, to include improved walking and bike paths, a bike skills course, frisbee golf, and construction of two new soccer fields. This is a space that will be reclaimed and revitalized in tandem with a Montana Abandoned Mine Lands Program soil cap project in 2019. Construction will occur in Summer 2019, so financial support right now is needed.
Learn more at our website: http://fields.redlodgeyouthsoccer.com