Mission: Carbon County Resource Council is a group of concerned citizens advocating responsible use of resources and finding solutions to problems that affect our unique quality of life.
---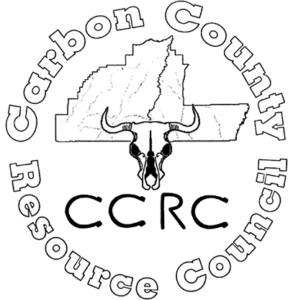 What are you fundraising for this year?
Carbon County Resource Council is fundraising to continue and expand its efforts to collect baseline physical, chemical , and biological data to assess long term water quality conditions in the Rock Creek Watershed by increasing the scope and breadth of its sampling efforts.
What impact will funds have on your mission and community?
Funds will be used to fund the third year (2024) of a multi-year water sampling and lab analysis program to document water quality parameters along Rock Creek and tributaries. These funds will allow CCRC to continue sampling at the additional site and of the additional parameters added in 2023.
If you participated last year, what did you use the funds for?
Funds from last year's Fun Run are being used to continue and expand the water sampling and analysis program begun in 2022; they will be used as part of the funding for the second year of sampling this year; they will also be used this year to sponsor training opportunities.
Fundraising Goal: $3,500
Learn More: https://www.northernplains.org/our-local-groups/carbon-county-resource-council/