Providing lifelong sanctuary to non-releasable Greater Yellowstone Ecosystem wildlife while sharing a message of education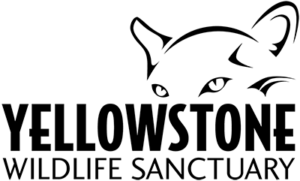 This year we are seeking funds for general operations, which includes but is not limited to food for our animals and upgrades to their habitats, veterinary care, professional development for staff, and educational & interpretive infrastructure.
While preparing for hibernation, just one of our four black bears can eat up to 35 lbs of fruit, veggies, meat, and specialized bear kibble a day! We rely on the support of our community to make sure the animals in our care have the best lives we can give them. In turn, our animal residents act as ambassadors. They build emotional connections toward wildlife and educate the public on ways we can prevent human-wildlife conflict.
The funds from last year were used to assist costs for veterinary care for our mountain lion and one of the black bears, upgrading signs, building new railings, and more. 
Fundraising Goal: $30,000
Learn More!
www.yellowstonewildlifesanctuary.org