Providing lifelong sanctuary to non-releasable Greater Yellowstone Ecosystem wildlife while sharing a message of education and conservation.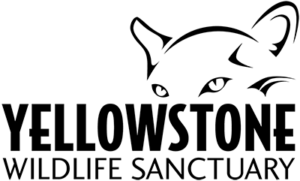 This year we will be fundraising to improve the visitor experience in our new habitat area. With the funding, we could add a viewing and interactive learning area for the visitors and especially students to better connect with our animals in a safe, close-up environment.

Last year the funds were used to help our senior animals in many ways, update habitats and our quarantine area to be safer for our staff and visitors, as well as mitigate complications due to COVID to keep our facilities open for the public.
Fundraising Goal: $10,000
Learn More!
www.yellowstonewildlifesanctuary.org