The Foundation supports the community-owned Beartooth Billings Clinic by inspiring investment through fundraising, awareness, and stewardship.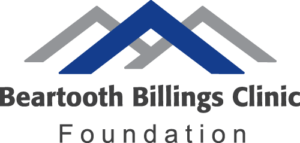 Beartooth Billings Clinic is slated for major upgrades to the Rehabilitation Department on the Red Lodge campus. In addition to specific equipment upgrades, plans include to install a Lift System that extends accessibility to higher levels of physical therapy for both in- and out-patients.
Though the bulk of cost is the Lift System, there are several pieces of equipment needed to be upgraded or purchased, each piece will help meet full utility within the space, allowing integrated services to better meet patients needs and delivered outcomes.
Last year, money raised through the Fun Run went towards extending continuing and higher ed scholarships to employees of Beartooth Billings Clinic to further their careers.
Our fundraising goal is $10,000
Learn more at: