Our mission is to support community health care through Beartooth Billings Clinic.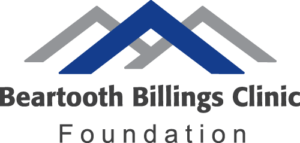 Funds secured from this year's event will be dedicated to the Beartooth Billings Clinic Foundation Endowment Fund which supports the mission of Beartooth Billings Clinic: "We save lives and promote healthy living". The Endowment fund will assure our children and their children that Beartooth will continue to grow and will remain strong in perpetuity, saving lives, and promoting healthy living.
Last year, funds raised through the Fun Run went toward our endowment fund.
Our fundraising goal is $25,000
Learn more at: