PREPARING OUR STUDENTS FOR FUTURE SUCCESS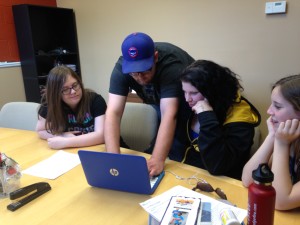 Our school district achieves a high percentage of students who graduate, as well as supporting undergraduate programs around Montana and nationally. The goal of Youth Career Readiness is to boost Red Lodge's career readiness efforts by partnering with local businesses and the schools to create a means for students to explore and gain hands-on experience in vocational opportunities that may suit them.
With your help, we can grant our students access to 'the real world' of productive employment and, hopefully, discover their passion!
If your organization is interested in establishing a shadowing or internship program, or enhancing the one you already have, please contact Melvin
Fill Out the Employer Application to get started with the Summer Internship Program