The RLHS Interact Club is committed to connecting students to their community through volunteer activities and interaction with community members.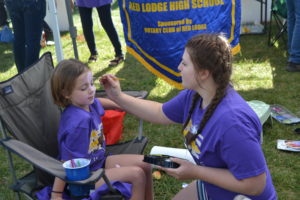 Interact raises funds to support the annual bike rodeo where high school students and community members work together to teach elementary students bike riding and safety skills. Helmets are provided for students at no charge. This event makes bike riding safer for young riders and everyone on the streets.
Funding allows the Interact Club to provide safe kids riding bikes and skateboards.
Fundraising Goal: $1,200