The RLHS Interact Club's mission is to promote volunteer work amongst high school students in cooperation with Red Lodge Rotary.
Listen to Sylvie Poore's description of the Interact Club below: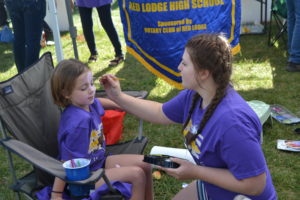 We are fundraising to support the annual elementary school bicycle rodeo.
Funding allows the Interact Club to provide safe kids riding bikes and skateboards.
Last year the funds were used for the bicycle rodeo.
Fundraising Goal: $1,200