Our mission is to plow the West Fork Rd from the intersection with Ski Run Rd to Silver Run. Together with the plowing sponsored by the BRTA, this allows safe and continuous access to all three West Fork winter recreation areas.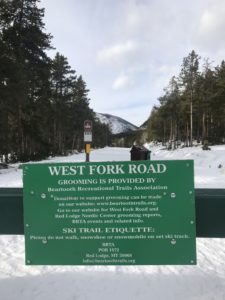 Funds raised will be used to continue plowing in the winter of 2021 and 2022.
Our work allows winter access to 3 recreation areas: Silver Run Trails, West Fork Rd at its point of closure, and Nichols Creek Trail. Without our efforts, the road would not be plowed and would be unsafe.
Fundraising Goal: $5,000