BRINGING TOP-QUALITY MUSICAL EVENTS TO RED LODGE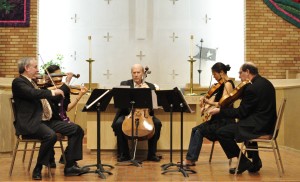 The Music from the Beartooths aims to bring outstanding performing artists to the region -artists who might otherwise not fit within the framework of other festivals and programs. The primary goals of the Fringe align with A Place for Our Arts and are to:
Develop awareness and promote the Performing Arts;
Build support for local performing artists; and
Promote the maximal use of performance facilities, both existing and future.
Where did Music from the Beartooths come from?
Music from the Beartooths was made possible through a generous $10,000 donation from a local philanthropist who is passionate about supporting the Arts in Red Lodge. Through the Red Lodge area Community Foundation, the Donor was able to establish a charitable fund to continue to bring these types of events to Red Lodge.
Stay up to date with upcoming events by following the Music From The Beartooth's Facebook Page