Growing & supporting green spaces and projects in our community by engaging local youth as grantmaking.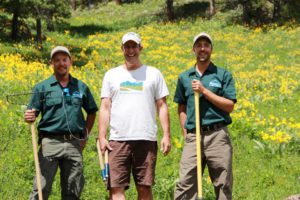 All funds raised will be distributed to environmental projects that benefit the local community. High school students review project applications to determine which projects receive funding.
The impact of the Green Space Fund is two-fold: our local environment is strengthened and local youth gain experience and appreciation for philanthropy and grant-making.
Our fundraising goal is to raise $1,000