Our mission is to create opportunities for community participation in enriching theatrical experiences. Our focus is on inclusion and quality, giving the public a well-balanced theatrical season, and striving to meet with excellence all of the demands placed on community theater.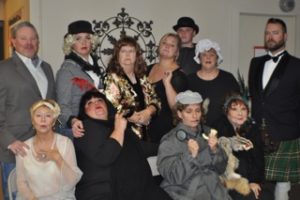 This year, we are fundraising for future productions.  The funds will be used for paying royalties, venue rental, marketing, programs, and posters.
The more productions we can sponsor, the more people we can reach.
Last year's funds were used to produce the play "The Charitable Sisterhood Christmas Spectacular."  It also allowed us to sponsor a theater camp for young people and adults, offered to everyone free of charge.
Fundraising Goal: $1,000
Learn more at: