Everywhere I've been, schools have talked about how we can incorporate some sort of mindfulness practice, but it's hard, it's difficult. It takes a particular skill set and an understanding of that, and I haven't seen it done until now.

-Dana Quenzer, Red Lodge High School Principal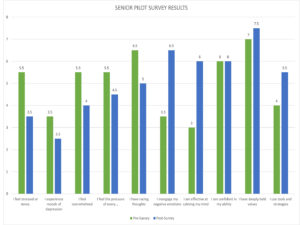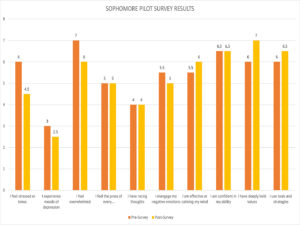 Resilient Rams is a science-based mindfulness program that promotes well-being and engagement of high school students by:
Addressing their mental health needs
Equipping them with stress management strategies
Cultivating the character traits of the five pillars of Red Lodge School:

Perseverance
Integrity
Responsibility
Respect
Safety

Enhancing competency in the areas of

Self-Awareness
Self-Management
Social Awareness
Decision Making
Resilient Rams began as a pilot project in the Red Lodge High School after school administration identified an increase of anxiety and depressive behaviors by students.  The pilot began this fall (2019) in two classrooms:  Senior Prep and a Sophomore Health Class.  Red Lodge Area Community Foundation facilitated this pilot per the request of Red Lodge Schools.  The pilot was created and lead by Rebekah Easter, C.S.C.  The RLHS staff is also benefiting from Resilient Rams with four staff sessions.
For more information please contact Brad Caton at: brad@rlacf.org or call 406-446-2820
Mindful Moments
These Mindful Moments offer easy-to-learn mindfulness practices that can help us skillfully manage stress and increase our resilience as we face the challenges and uncertainties of life. They are called practices because we do them repeatedly, just like when learning any new sport or skill, so we get really good at shifting from stressed to rest. These Mindful Moments are designed to deactivate our Stress & Survival operating system, and activate our Rest & Digest operating system. Research shows these methods increase resilience and resourcefulness by engaging parts of the brain responsible for creative, big-picture thinking, empathetic perspective-taking, and strategic problem-solving.