Provides the environment and tools to create, explore, innovate, and share experience and knowledge among our community for all levels of interest – a place for minds and imaginations to play!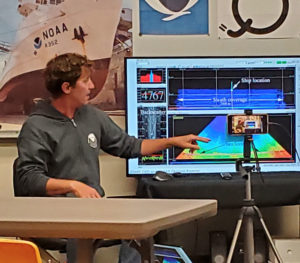 Fundraising this year will help to support additional family & youth engagement, reconfigure the space to serve as a flexible classroom and StoryCorps location, host more live or YouTube-streamed presentations, purchase a large format printer, new computers and a variety of licenses for modeling, programming, GIS, photo editing, etc.
This year we want to break down any barriers or misconceptions that may intimidate anyone from coming in. All imagined ideas are worth exploring!
Last year, funds raised through the Fun Run were used for rent and materials for youth events such as "Battle-of-the-Bots" Robot kits and "Mars Base Alpha".
Fundraising Goal: $2,000