Provides the environment and tools to create, explore, innovate, and share experience and knowledge among our community for all levels of interest – a place for minds and imaginations to play!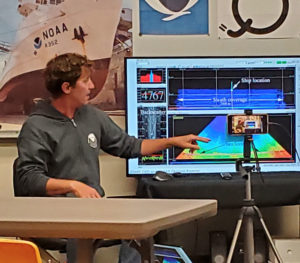 Fundraising with Fun Run 2021 will help pay the rent for our space ensuring we may continue offering creative activities to the Boys and Girls Club visitors, the Middle School Battle-of the-Bots program, and summer camp programs: Basics-of-Bots (circuits and sensors, programming, material design) followed by Build-a-Bot (engineering design, fabrication and assembly, programming and showcasing). We'll be able to keep printers printing, laser cutter cutting, and host fellow residents that agree to share their passions for various STEAM-related topics. As we're chasing COVID-19 away, we plan to launch Hero's "clothesline campaign" promoting the use of passive solar and wind energy and a return to more hands-on activities in partnership with elementary classrooms, the City, Boys & Girls Club, RLACF youth programs and other organizations because STEAM is found everywhere!
Keeping Hero's open and operating is key to exposing youth and community members to STEAM-related activities and equipment…hopefully inspiring creativity, innovation, and at the very least, a place to explore how to move ideas from imagination to reality at any level, in any field.
We are an all-volunteer, donation, and grant-based service to the community in need of approximately $600/month to remain open and tinkering. 2020 Fun Run funds ($1,244) were used to partially cover the 1st quarter 2021 rent at the Roosevelt Center. We have only you, our generous donors and community, to thank for keeping Hero's open!
Fundraising Goal: $2,400