ABWF LEADS STEWARDSHIP EFFORTS IN THE ABSAROKA-BEARTOOTH WILDERNESS AND FOSTERS APPRECIATION OF ALL WILDLANDS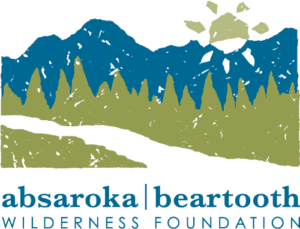 In 2021, the ABWF would like to raise at least $10,000 through the RLACF Fun Run to increase our staff. With two full-time staff members, two summer interns, and 77 volunteers in 2021, we logged 1,077 hours improving trails in the A-B Wilderness over seven ambitious projects. Our Trail Ambassador program has taken off, especially in the Red Lodge-Roscoe area, with volunteers contributing 375 hours and educating over 800 hikers on how to recreate responsibly, access the wilderness safely, and appreciate everything that goes into wilderness management. Meanwhile, during 22 education opportunities including hikes, workshops, and webinars, we have reached 267 learners of varying ages and abilities, focusing on wilderness access, values, and stewardship. 
In order to maintain (or better, expand) this level of programming, we will need to increase the size of our paid staff. Specifically, we are hoping to hire a year-round team-member in our Red Lodge office and a seasonal field coordinator to assist trail projects, education programs, and citizen science work. We are proud of our accomplishments from this year and thank every donor and volunteer who made it happen. We would like to continue to grow with a staff team that matches our stewardship goals for the organization. 
Fundraising Goal: $10,000
Absaroka Beartooth Wilderness Foundation Website