Meet the Board and Staff of the Red Lodge Area Community Foundation
We have a diverse team of staff, board members, and volunteers who respond to community opportunities and needs. Together we work for a common purpose, to help our nonprofits thrive, ensure our community members have their needs met, and to help meet the needs of our community.
MARTHA BROWN, CHAIR OF THE BOARD OF DIRECTORS
Term 2024
"RLACF is doing so much to help our community, by convening, incubating, and directly serving community initiatives. I'm proud to be part of this dynamic and impactful organization."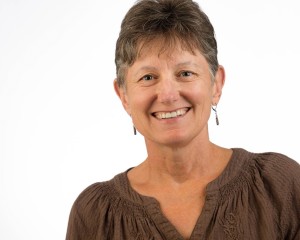 Martha studied at Montana State University, then held university administrative posts in Arizona, Wisconsin, and Nebraska, along the way earning her PhD. Her last position was at College of Saint Mary in Omaha where she served as vice president and special assistant to the president. Coming full circle back to Montana, Martha is now actively engaged in the Red Lodge community.  Named 2018 Red Lodge Citizen of the Year, she helped found the Red Lodge Area Food Partnership Council and served two terms on the Red Lodge City Council.  Martha is married to Marty Clague and has four grown children and six grandchildren.
Affiliations: Career – College of Saint Mary, Creighton University, University of Wisconsin-Stevens Point, Arizona State University. Education – MSU, ASU, University of Nebraska. Local: Red Lodge City Council, Food Partnership Council, Active Transportation Plan, Natural History Institute, Community Gardens. Statewide: Alternative Energy Resource Organization
---
JoAnn Eder, First Past President of the Board of Directors
Term 2022
"RLACF is involved with so many projects that make our community such a vital, resilient place. We want to invest in people who are building interconnections for the long term."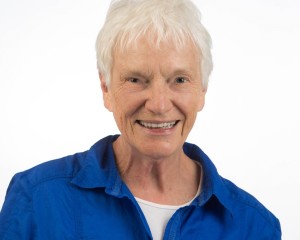 When asked to list special projects during her lifetime, JoAnn, a retired astronomer, answers modestly "mapping the universe." After earning her Ph.D. in astronomy from Yale University, JoAnn was a career research scientist at the world-renowned Arecibo Radio Observatory in Puerto Rico. She also has a master's degree in cross-cultural education from the University of New Mexico. In addition to serving as RLACF board chair, she is president of the O.P. and W.E. Edwards Foundation. Edwards is a family foundation, which grants over $2 million to nearly one hundred organizations serving youth at risk in multiple countries, states, and U.S. Territories. JoAnn was the Red Lodge Citizen of the Year in 2011. She is married to Bert P. Eder, Sr.
Affiliations: Current board service with Montana Community Foundation, Trust Montana, Yellowstone Public Radio; past board service with Philanthropy North West, Baretooth Cupboards, Montana Children's Trust Fund; member of Leadership Montana.
---
Merv Coleman, Vice-Chair of the Board of Directors
Term 2022
 "We've gone from a Fun Run committee to a fully-fledged organization that's fully engaged in the community in the short time of about 10 years. Great organizations don't just happen. It takes time, vision, leadership, and willing people to serve. We have all of that energy and then some, with Tracy and Jo Ann, board members, staff, and a host of volunteers. I am especially proud of the Fun Run but also that we are involved with youth, poverty, veterans, affordable housing, the Old Roosevelt project, swimming pool, and other aspects of community, interacting with many nonprofits. I always tell people that when I go to a board meeting, I have to take a seat belt along to stay in my chair because there are so many good things happening."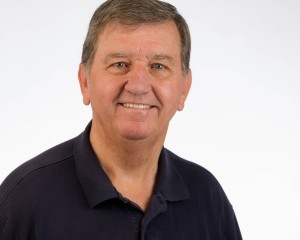 Merv decided to be a full-time photographer more than 35 years ago, after photographing wild horses as a range conservationist for the Bureau of Land Management. Lucky for us, he chose Red Lodge for his home and gallery. Among his many professional honors was the 2001 London Museum of Natural History / BBC award for wildlife portrait photography. Merv was named 1986 Red Lodge Citizen of the Year, he was a founding member of both the Beartooth Front Community Forum and RLACF, and he is a Lions Club Melvin Jones Fellow. In addition to his effort and leadership, he has often donated his photography expertise to bolster community projects. Merv and his wife, Lynette, have two daughters and three grandchildren.
Affiliations: Local—Red Lodge Lions Club, Red Lodge Chamber of Commerce, United Church of Christ. Professional—Montana Professional Photographers Association, former aviator with U.S. Marine Corps
---
Mark Schubert, Treasurer of the Board of Directors
Term 2023
"Being an RLACF board member gives me an opportunity to serve our nonprofit sector in what I call a broad manner. We strive to help each group succeed and build its impact."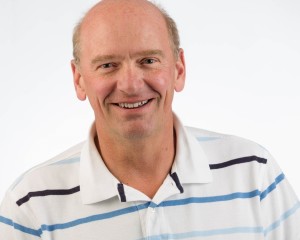 In addition to running his accounting firm, Mark can be counted on to lend his expertise and enthusiasm throughout the community. He was instrumental to launching the Fun Run for Charities, and was a founding board member of RLACF as well as the Yellowstone Wildlife Sanctuary (then Beartooth Nature Center) and the Red Lodge Public School Foundation. Mark helped build the original Nature Center site and local baseball / softball parks, and he raised funds to complete the new high school gym. He raises funds for and participates in awarding local scholarships. Mark has three children and two grandchildren, and he loves the outdoors.
Affiliations: Nonprofit—Beartooth Elks Lodge, Red Lodge Community Church, Red Lodge Area Chamber of Commerce, Yellowstone Wildlife Sanctuary, Red Lodge Public School Foundation, Beartooth Little League Board. Professional—Montana Society of Certified Public Accountants, American Institute of Certified Public Accountants.
---
Steve Hanson, Secretary
Term 2023
"The Red Lodge Area Community Foundation ("RLACF") came to my attention shortly after moving to Red Lodge in 2012.  It seemed to me that RLACF's reputation was that of a community organization striving to build up the community by enhancing the quality of life for all of its members, no matter what their particular interests might be, so that everyone could have a better experience living in this area.  That appealed to me."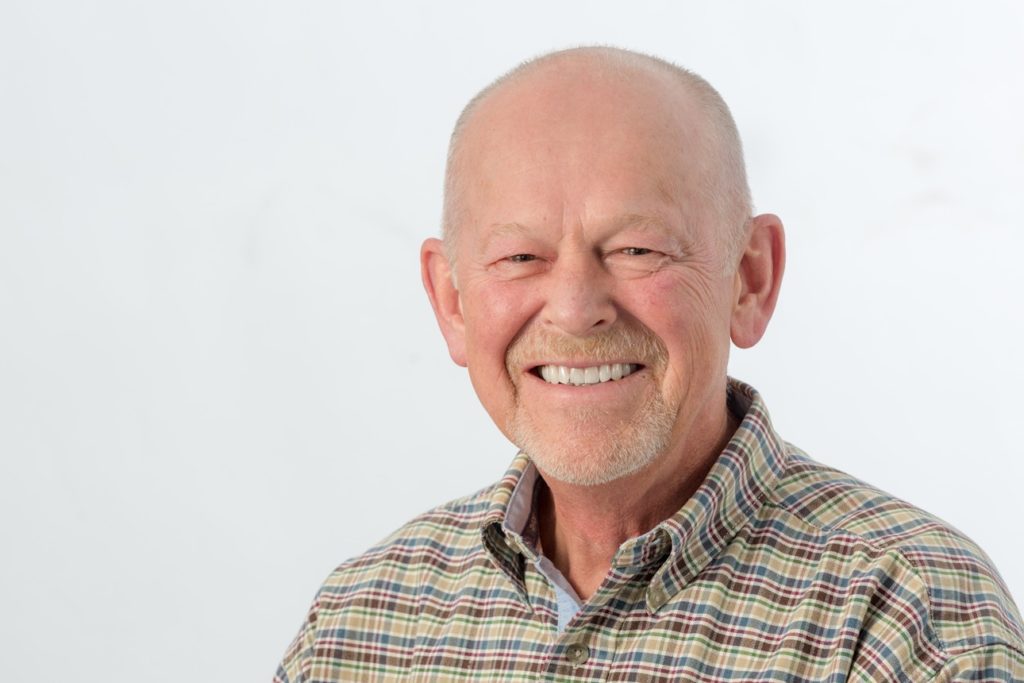 Steve has been a lawyer in general practice for 40+ years, first in Minnesota and then in Montana/Wyoming (Billings and Red Lodge) since 1995.  Steve's wife, Linda, taught 7th grade Language Arts in both Minnesota and Montana, retiring shortly before the couple moved to Red Lodge.  Linda now does lots of volunteering with different committees in the Red Lodge Community Church and at Kids' Corner downtown.  Steve is nearly retired from the practice of law, and he expects now to spend more time doing the kinds of things he has always done in his spare time: seeing the grandkids, traveling with Linda, hiking, cross-country skiing, dog sledding, ridin' and ropin,' and singing (Homebrewed Harmony, like two other Board members).  Steve is the Secretary of RLACF, and he sits on the Governance and Nominating Committee.
Affiliations: State Bar of Montana, Yellowstone Area Bar Association, American Quarter Horse Association, National Cutting Horse Association, Red Lodge Community Church.  Past President of the Minnesota Distance Riding Association, Crow Wing – Aitken County Bar Association, and Enderlin (ND) Jaycees.
---
Kathleen Delahanty, Board Member
Term 2024
"Being a member of the RLACF Board is an honor and I am grateful for the opportunity it gives me to serve our community. It amazes me that what began as a local Fun Run for nonprofits has grown into a being a big, beautiful, innovative organization that enriches and supports the people and the place of Red Lodge and the surrounding area."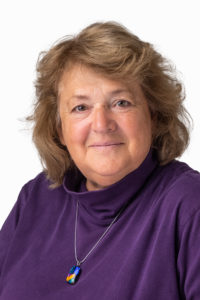 I moved to Red Lodge over 35 years ago for a summer job and have worked and played here ever since. And why not? It's such a fun & dynamic place! Over the years, I have worked with for profit businesses and entrepreneurs in office management, human resources and administration. In addition, I have done volunteer work for many committees and boards in Red Lodge and hope to continue to do so.
Affiliations: Red Lodge – Roberts Ambulance District Board
---
Alan Schuyler, Board Member
Term 2024
"I serve on the Foundation board as a way to give back to the communities I live in, and I can serve as a liaison between the communities of Roberts and Red Lodge."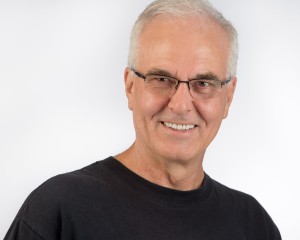 We'd sing Alan's praises, but he can do it much better himself — he sang with the Anchorage Opera Chorus for decades and now sings with a local group called Home Brewed Harmony. Alan returned to his family farm in Montana in 2008 to care for his parents, after 30 years of regulatory compliance and environmental permitting work in California and Alaska with one of the largest U.S. oil companies. He's served on boards for organizations promoting the performing arts, preventing environmental pollution, and assisting people with HIV/AIDS, and his local board service includes the Roberts Community Foundation. Alan is an avid international traveler and has a home in San Diego, his "urban sanctuary."
Affiliations: ARCO/ConocoPhilips, Anchorage Opera Guild, Alaska Center for the Performing Arts, Pacific Northwest Pollution Prevention Resource Center (Seattle), Green Star, Inc. (Anchorage), Alaskan AIDS Assistance Association, Rimrock Opera Board of Directors (Billings), Roberts Community Foundation, Roberts United Methodist Church.
---
Don Redfoot, Board Member
Term 2022
"I am so impressed with the work that the Foundation does for the greater Red Lodge community.  It is so rare that a community of our size has such a resource for thought leadership, resource and volunteer development, and incubating new ideas and programs.  The Foundation is one of the things that makes Red Lodge such a special place to live."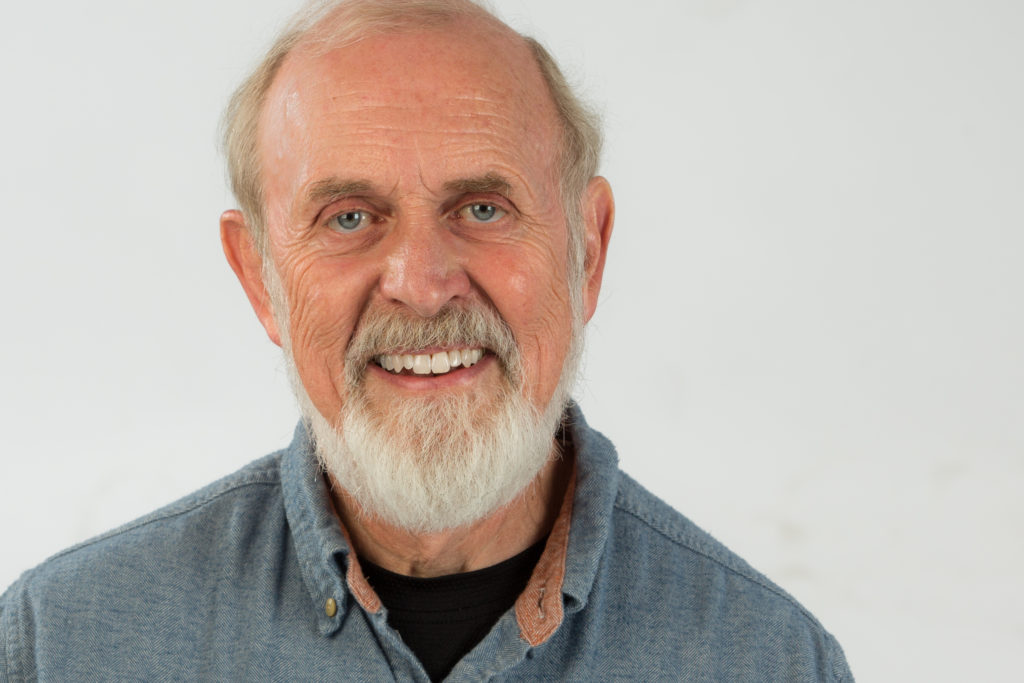 Don is retired from a professional career as a public policy researcher for AARP on livable communities and long-term care issues.  Now that he is retired, an age-friendly community is a more direct and personal interest.  His skills and interests are policy development, nonprofit experience, community service, education and instruction, and outreach and advocacy.  He loves living in Red Lodge, in an engaging community with opportunities for involvement for people of all ages.
Current Affiliations: Steering Committee of the age-friendly community initiative, Mentor with the DSVS program in the Roosevelt Middle School, Tenor with the Home Brewed Harmonies barbershop group. Former Affiliations: board member of the Pioneer Network, a national organization to promote cultural change in long-term care, Founding board member and past president of the National Center for Excellence in Assisted Living, and former chair of Culpepper Garden, a subsidized housing and assisted living facility for older persons in Arlington, Virginia.
---
Kate Belinda, Board Member
Term 2022
"I have been enamored with the impact the RLACF has within our community. From the VISTA's to Lunch in the Sun, this organization cares about the success of this community from the young to the old. I have seen first-hand the help RLACF can give to new nonprofits, the Red Lodge Recycling Center would not be without your support! It would be an honor to offer my time to this organization."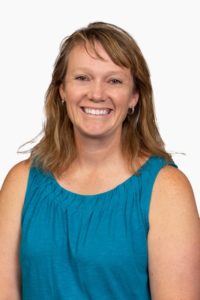 Kate has been working as an educator at Red Lodge High School and started the 'Green Team'. She has experience with public relations, community service, education/instruction, and public outreach. Kate's is seeking to offer insight into how RLACF can serve our local school district, engage our youth, and help make our community more sustainable. She is a hard worker and always up for a challenge. 
 Affiliations: Red Lodge Recycling, Pinedale Community Theater- Vice President 2007-2010,
Nature Mapping Jackson Hole- Data Manager 2008-2010 
---
Tara Mastel, Board Member
Term 2022
"RLACF plays such an integral role in the community and it would be an honor to support the organization."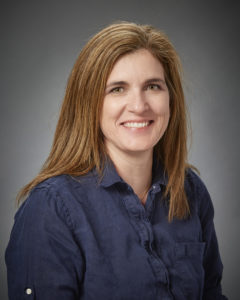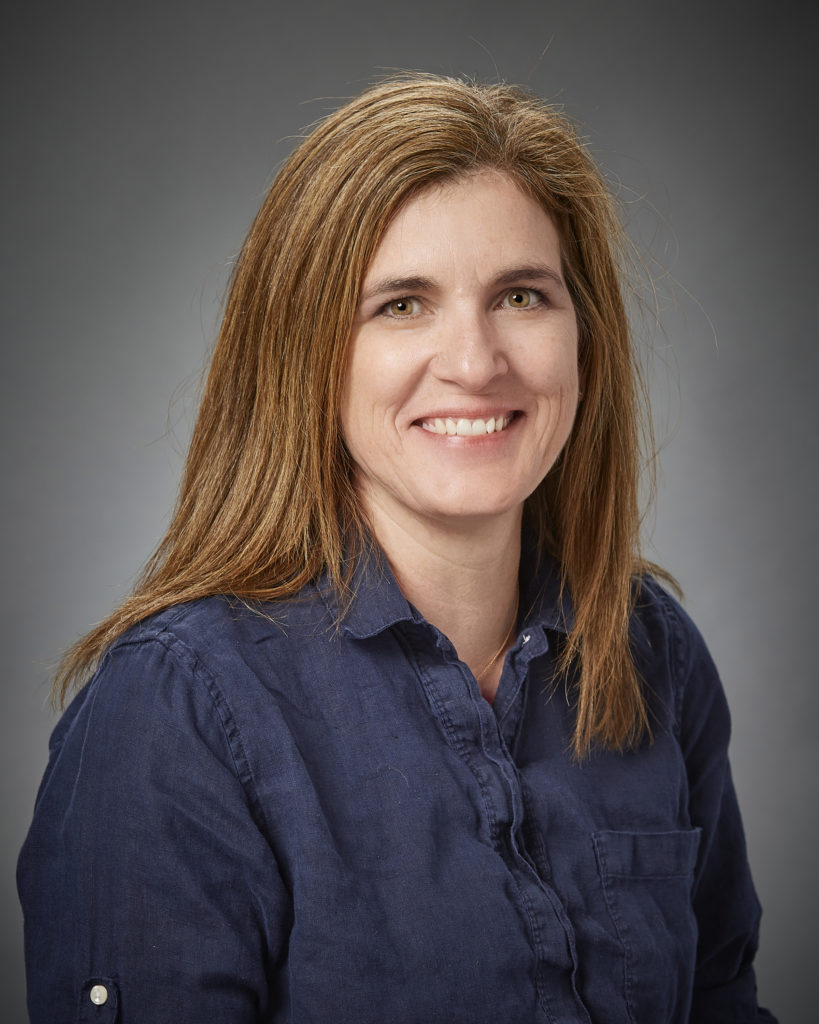 Tara is the MSU Extension Agent and the Associate Specialist with the Local Government Center.  She was the manager of the Jefferson Local Development Corporation from 2006-2015.  She has experience in a wide range of rural community development areas that could help further inform the decisions of the board.  Her skills include volunteer engagement, administration and management, nonprofit experience, public relations and communications, and grant writing. 
 Affiliations:  Ex-officio board member of the Elkhorn Community Foundation and Jefferson Valley Community Foundation, Governors Agricultural Development Council, and volunteer with the Whitehall and Boulder Chambers of Commerce. 
---
Janet Peterson
Term 2022
"RLACF is a leader in our community and sets a commendable example for local organizations.  I greatly admire the passion, energy and commitment of RLACF Board and staff and appreciate that RLACF includes a diverse group of individuals at the Board table.  Our community is very fortunate to have this group support our nonprofit and sometimes, for profit efforts."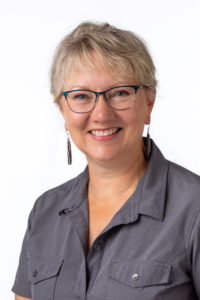 Janet's work was for many years in for-profit businesses focusing on management and support services.  She enjoys looking at the bigger picture, brainstorming ideas, and connecting with those of similar interests.  Her skills, experiences, and interests include finance and accounting, personnel and human resources, administration and management, program evaluation, public relations and communications, education and instruction, and special events. 
 Affiliations:  Beartooth Front Community Forum, Red Lodge Area Food Partnership Council, BRTA Kids Ski Program 
---
Stephanie Baldwin, Board Member
Term 2023
"The Red Lodge Area Community Foundation is essential to building a thriving community. I am thankful for the opportunity to help support Red Lodge's important initiatives and be a part of the Foundation's impactful vision."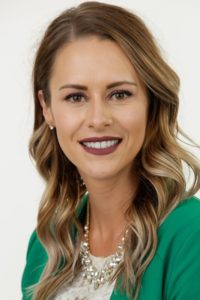 Stephanie Baldwin is a Carbon County native and is the Director of Human Resources at Beartooth Billings Clinic.  Her primary responsibilities include employment practices, benefits, policy and procedure, onboarding, and recruitment.  She organizes and is responsible for the Employee Wellness Committee and Program. She also sits on a wide array of other committees such as Compliance, Risk/Safety, Policy, and Infection Control. Stephanie is also responsible for other initiatives at Beartooth Billings Clinic, such as leadership development, customer service, and employee education.
Her experience at Beartooth Billings Clinic, combined with past experience managing a small, family-owned local business, brings a uniquely-positioned perspective on the wants and needs of our community.
Affiliations: Society for Human Resource Management, American Society for Health Care Human Resources Administration.
---
Pamela Peterson, Board Member
Term 2023
"RLACF is one of the connections that holds our community together. I look forward to helping to make the connections between our community members and the organizations that serve the greater Red Lodge area even stronger."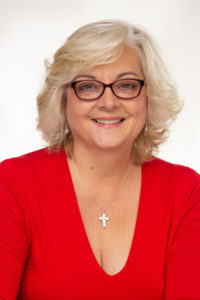 Pastor Pam, as her congregation and the community refer to her, was ordained in the United Church of Christ in 2013 after an almost 30 -year journey to ordination. Before arriving in Red Lodge in 2018 as the pastor of the Red Lodge Community Church, she had served as a Trauma Chaplain as well as a parish pastor after 25 years of work in the nonprofit sector. Pam holds a Family Development Credential from Cornell University, an undergraduate degree in Non-Profit Administration from the State University of New York, a Master of Divinity Degree from the United Lutheran Seminary in Philadelphia and is currently working on her Doctor of Ministry Degree in Eco-Spirituality at Hartford Seminary. As well as serving as a pastor, she is also a professional flutist and life-coach. In her "spare" time Pastor Pam is passionate about the environment and finds solace in hiking, camping, and kayaking. Pam has 2 sons and 12 grandchildren.
Affiliations: Member of the Board of Directors for the Montana-Northern Wyoming Conference of the United Church of Christ, Founding Board Member of Recycle Red Lodge, member of the Kaleva Lodge and the Alte Kamerade Band as well as numerous professional affiliations.  
---
Jackie Ogg
Term 2024
Like many part-time residents, we come to Red Lodge to "unplug" but we also realize that creating and sustaining such a vibrant community doesn't happen by itself. I'm honored to join the RLACF and support their work to ensure the Red Lodge community spirit stays as strong and valued as its mountains, ski slopes, rivers, and fishing holes.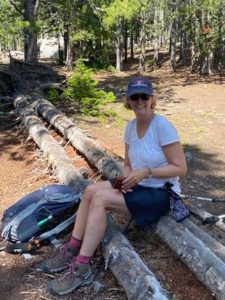 Jackie is a social worker by training and spent a decade working at the Greater Washington Community Foundation in DC.  During that time she developed an understanding of – and appreciation for – some of the opportunities and challenges community foundations face.  She welcomes the chance to be part of the RLACF's exciting work.  
Affiliations:  Professional – University of Maryland School of Social Work, Catholic Charities of the Archdiocese of Washington, Southern Maryland Continuum of Care.  Nonprofit – Board of Trustees CaringMatters, Former Board Chair Smith Center for Healing and the Arts
---
Chris Lorash
Term 2024
"I am energized by their commitment to the Red Lodge Community and hope that I can add to the already excellent leadership team."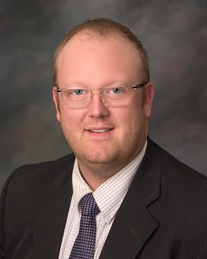 I have a passion for volunteering and look forward to working with the foundation in any capacity I can. As a young missionary, the feeling of being able to provide service to another person left a permanent mark on me. I'm grateful to be able to use this opportunity to work more deeply with RLACF and hopefully inspire others in the community to serve!
Tracy Timmons, Executive Director
"RLACF is doing so much to help our community, by convening, incubating, and directly serving community initiatives. I'm proud to be part of this dynamic and impactful organization."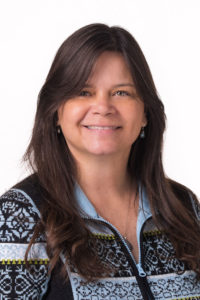 Tracy Timmons is a Montana native. She pursued a corporate career in Spokane, WA, serving in every operational capacity before being selected to facilitate cross-functional management training to Teamsters, Managers, and Support Staff, in the Pacific Northwest & Canada. When she and her husband Dustin started a family, she transferred back to Montana, where she was promoted into sales and successfully developed four new company territories in Billings, Great Falls, (MT) Cheyenne, and Casper (WY). On her oldest daughter's first day of school, she left her corporate position and joined the Parent Teachers Association. 25 years later, Nonprofit work is still her passion. Tracy served on the Roberts School board, Roberts Community Foundation, established the Roberts Community Council, expanded the Rock Creek Ranchers 4-H club, creating the club's first youth leadership team, still going strong 17 years later. 
In 2001, realizing that the greatest need in her unincorporated rural community was funding, she took classes and certified in grant writing/management, successfully generating $1.5 million in grants for the school playground, library, fire hall, and the community's wastewater treatment system. Tracy was hired as the Red Lodge Area Community Foundation's first staff person, to further develop the annual Fun Run for Charities, which has generated over $2.6 million for over 60 charities in the first 15 years. She soon became the Executive Director. Immediately, she successfully requested to have a $340,000 building donated to the Foundation, now called the Nonprofit Shared Services Center, that operates as a meeting, staffing, and back-office services center for over 55 local nonprofits.
She's worked within the community to grow the Foundation's balance sheet from $80K to $1.9M in under 10 years. She loves to serve others and leading the Foundation allows her to do so in many facets of the community. The largest project, the Roosevelt Center, has well-developed plans of creating a $15M indoor, outdoor facility renovation for an Arts & Culture, Conference, Reception and Education Center that strives to deepen the community's cultural roots while providing significant economic opportunities for arts, main street, and the community.
---
Tesla Palmatier, Programs Director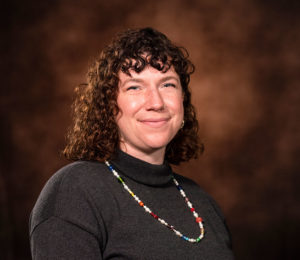 Tesla was born and raised in Missoula and comes to Red Lodge by way of Victoria B.C. After completing a Bachelor's of Science in Psychology at the University of Victoria, Tesla found her passion for social services while working at a community center serving a high-density/low-income neighborhood. It was also during this time that she perfected her Canadian accent. Tesla is excited to join the Red Lodge Area Community Foundation as Programs Director and is eager to nurture and support community resources and programming. She is looking forward to building connections within this vibrant county while exploring the beautiful outdoor opportunities. Tesla, and her pup Arlo, can often be found hiking, attempting new crafts, and enjoying cheese.
---
Stephen Kalb-Koenigsfeld, Nonprofit Program Director
"The thing I love most about the community foundation is how integrated you can be in the community, even while you work. It hardly feels much like a job when the daily rewards are helping organizations succeed so they can turn around and better the community. As they say, love what you do and you'll never work a day in your life."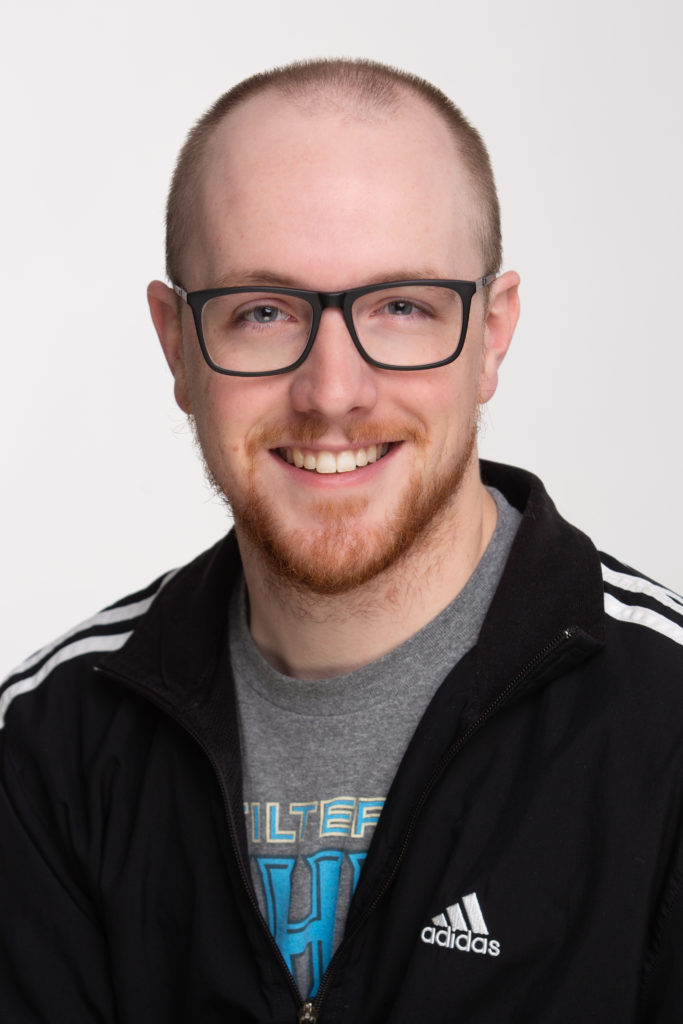 Stephen and his wife, Megan, moved to Red Lodge in July 2018. Originally, they moved to Montana in 2017 from Iowa. Stephen is from a suburb of Des Moines and met his wife at Iowa State University in 2014.
After getting married in 2017, they knew they wanted to move west, where there was a little more terrain and outdoor recreational opportunities. A job in journalism led Stephen to Big Timber for a year before coming to Red Lodge. 
---
Kat Healy, Roosevelt Center Director
"In the very short time I've been here, I've been able to see the Foundation's mission at work— connecting people and building community.  From the new CART van, to the community firewood donations, to the new pool, and the amazing response to our annual appeal after a rough year… I can't wait to see what happens in the next few years seeing how much has been accomplished in just a few short weeks."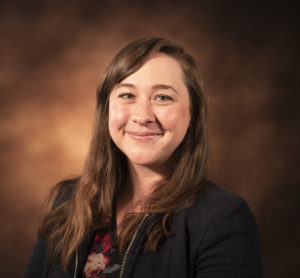 Kathleen Healy is a Montana native with a passion for local arts, businesses, and nonprofits. She worked as a Program Manager at First Interstate Foundation for the past 4 ½ years — but gave it up to live closer to the mountains.
She has strong ties to Red Ants Pants Music Festival and was one of the mentors for the inaugural Girls Leadership Program through the Red Ants Pants Foundation. She worked as the Events Coordinator for the Yellowstone Art Museum and launched the annual Masquerade Party at the YAM. Before that she was an Educational Therapist, specializing in helping kids with pervasive developmental disorders. She served on the Board of Yellowstone Public Radio, the Art Auction Committee for the Yellowstone Art Museum, and the Programming Committee for the Alberta Bair Theater.
---
Luke Doucette, Projects Director
"I feel fortunate to work at the Foundation and to have met passionate and involved people who are doing vital work in our community."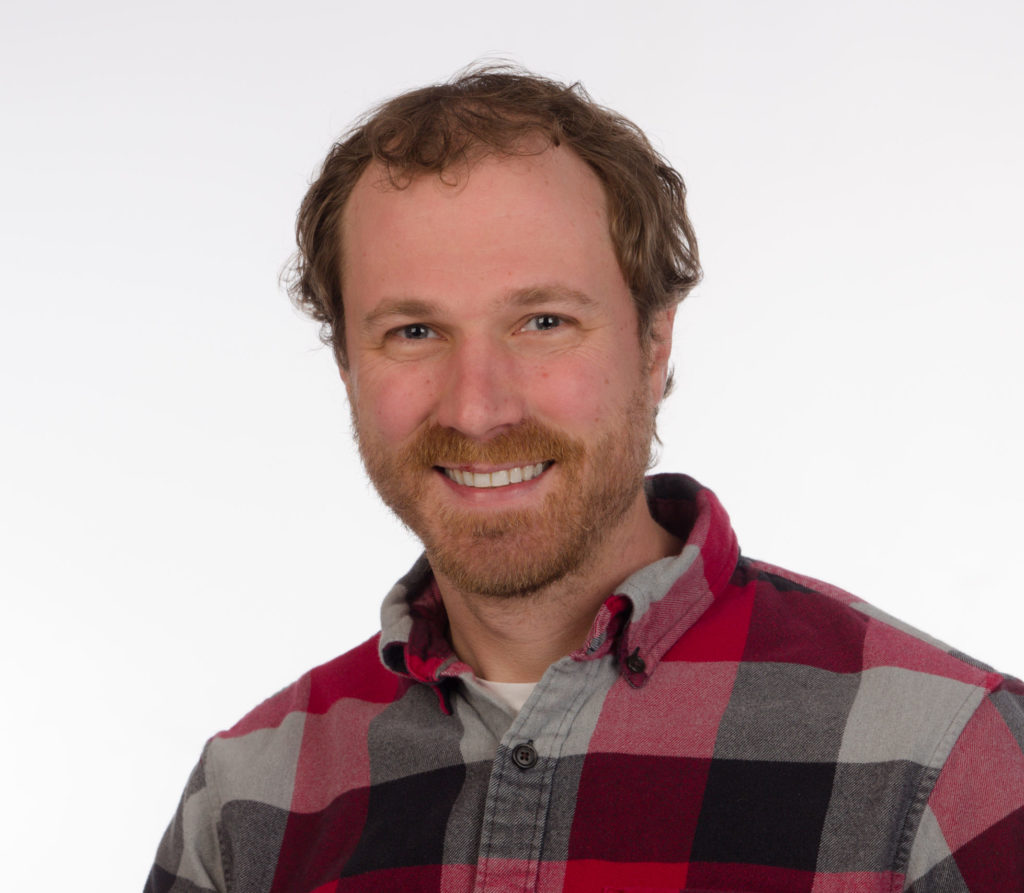 Luke grew up in New Hampshire and received a Bachelor's degree in Philosophy and English at the University of New Hampshire in 2002. From 2004 – 2020, he worked for a software company that uses technology to improve the reading experience for people of all ages.
He and his wife, Melissa, moved to Red Lodge in 2013. They have two young daughters. He enjoys living in Red Lodge and is grateful for the opportunity to raise his children in this extraordinary community. 
---
Betty Hecker, Volunteer Coordinator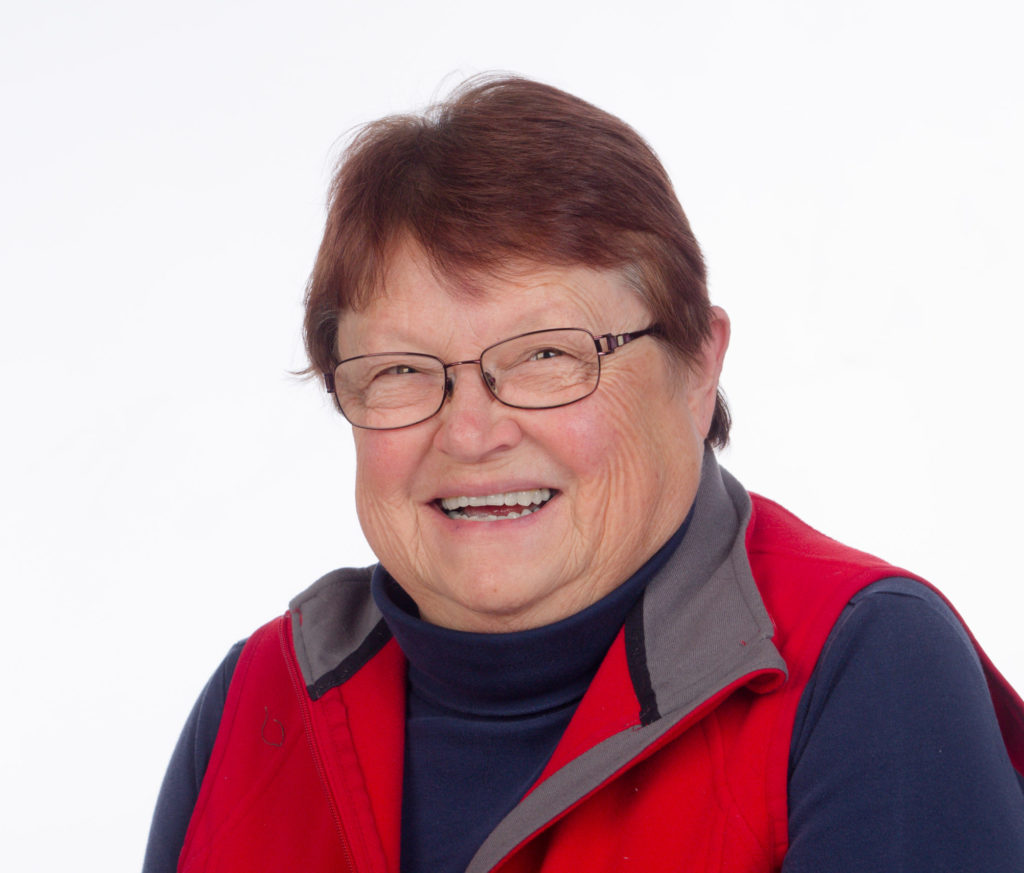 I have always believed that I need to do things that are outside of myself and help others – the Foundation allows me to work every day to contribute to my community and the people around me.
I volunteer for several organizations:  the Red Lodge Music Festival, the Red Lodge Public Schools Foundation, DSVS, two Quilt Guilds and I am a member of Rotary.
My true love is quilting and I spend as much time with my sewing machine, my fabric, and my quilting friends as possible.
Education: Ph.D. from the University of Missouri
Affiliations: College Administrator for 30 years
---
Maryvette Labrie, Certified Grant Writer
"The Red Lodge Area Community Foundation gives everyone a connection to the community. I love the creative ways the staff at the Foundation has managed to address the needs of the underserved, and how it creates a ripple effect of good that grows stronger. "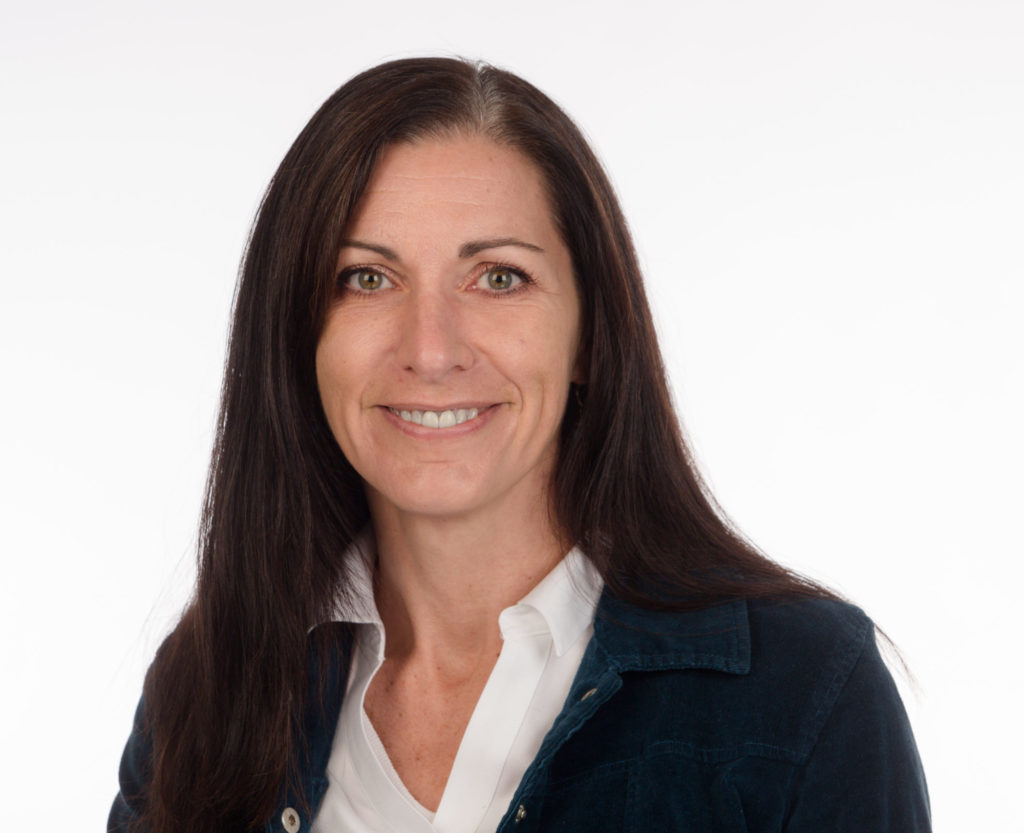 Maryvette Labrie is a Certified Grant Writer for the Red Lodge Area Community Foundation in Red Lodge, Montana. A graduate of the University of Montana, she has spent the past 20 years contributing to non-profit work in Red Lodge. Maryvette served 9 ½ years on the Red Lodge City Council from 2008-2018. She has been an active community member, currently serving on three boards, and finds time to volunteer for other nonprofit groups when the need arises.
---
Robin Adams, Workforce Housing Coordinator
"It's really an honor to be a part of the Red Lodge Area Community Foundation team – there are incredibly passionate individuals here that truly care about members of this community succeeding, thriving, and growing in many different areas."
Robin grew up in the foothills of the Sierra Nevada in Northern California before moving to San Diego to study Cognitive Science at the University of California, San Diego. After graduating, she took over a year to solo travel, study, volunteer, and teach throughout eleven countries in Southeast Asia and Europe. 
She originally moved to Red Lodge to serve the City as their Sustainability Coordinator through Energy Corps, an affiliate of Americorps. This position developed her passion and skill set for implementing sustainability and community resilience projects. And—of course—it inevitably led to falling head over heels for the Red Lodge area community. 
She's grateful for the opportunity to continue living in town to help meet the workforce housing needs of the Red Lodge area. 
Education: University of California, San Diego with a B.S. in Cognitive Science and Specialization in Human Cognition
Affiliations: Carbon County Resource Council, Beartooth Front Community Forum
---
David Kallenbach, Transportation Coordinator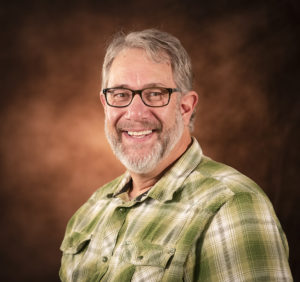 David has enjoyed living in Red Lodge for over 20 years after he came to work here leading backpacking trips in the Beartooths for the Voyageur Outward Bound School in 1996. It's hard to imagine a more appealing place to live for an outdoorsperson like David, but what has further kept him here has hands-down been the exceptional community of talented and generous people that purposefully choose to live here. Since living in Red Lodge, David has been a substitute teacher in the public schools, served for 13 years as a field instructor & Program Director of Outward Bound in Montana, spent five years as a part-time lifty at Red Lodge Mountain, sold gear and clothing at Sylvan Peak Enterprises, and helped build the Absaroka-Beartooth Wilderness Foundation from the ground up, serving as its first Director and leading volunteer stewardship work for the benefit of the A-B Wilderness
Affiliations:  Former Peace Corps Volunteer, former member of Carbon County Search and Rescue, and the Board of the Boys and Girls Club of Carbon Country. Currently a Board member for the National Wilderness Stewardship Alliance (NWSA), and Jane Ferguson Wilderness Adventures. Member of Carbon County Resource Council.
---
Janice Salpietro, Youth Program Coordinator
"I am so honored to belong to such a generous community as the Red Lodge Area and work alongside such outstanding stewards of that generosity here at the Community Foundation."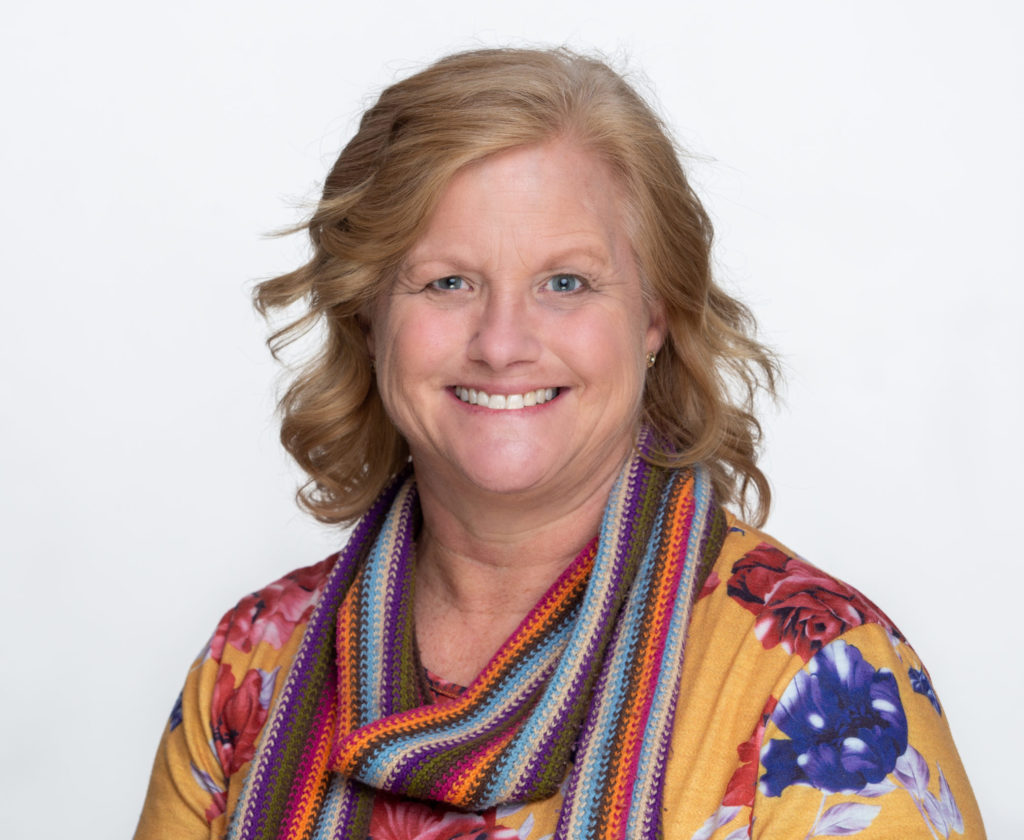 Janice comes to the Foundation as the Early Childhood Coordinator from a past passionately invested in the early childhood world.  She has provided early childhood care as a full-time nanny; held multiple positions in daycare environments; developed and implemented early childhood interest classes, such as "Let's Get Messy", "Colorful Cooking" and a "Terrific Twos" weekly program; trained and participated in Montessori Education; created, directed and taught two day, three-year-old and three day, four and five-year-old preschool programs; assisted child care providers in becoming licensed programs; and helped families find quality childcare and tuition assistance opportunities.
Janice moved to Red Lodge from Indiana in October of 2019 to be closer to her daughter and her growing family in Billings. Her three other children and one granddaughter remain in Indiana. She is committed to utilizing her passion and experience to provide opportunities to the early childhood community of the Red Lodge Area.
Affiliations: Best Beginnings Advisory Council, Department of Health and Human Services, District 7 Human Resources Development Council, United Way of Yellowstone County, Healthy Mothers Healthy Babies of Montana, National Association for the Education of Young Children Member, Montana Association for the Education of Young Children.
---
Schyler Allyn, Communications/Photographer
"Being able to work for the Foundation has helped cultivate my aspirations for not only my career but also who I want to be as a person."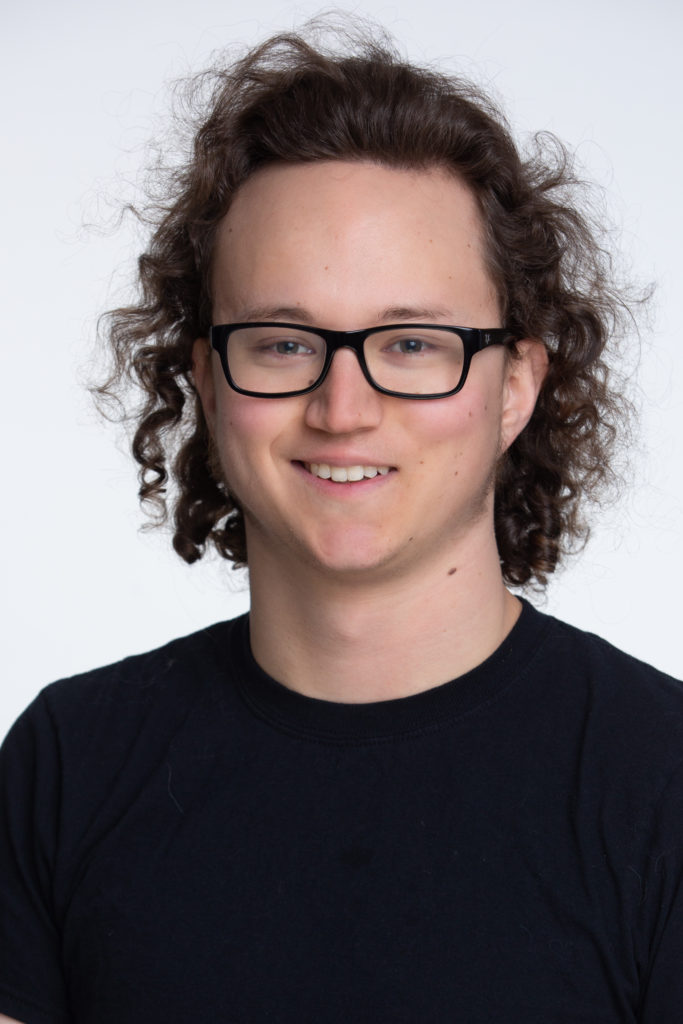 Schyler Allyn attended two years at Northwest College in Powell Wyoming, garnering multiple awards, and was published in DieselTech Magazine. He became the photo editor of the Northwest Trail for one semester and graduated with his AAS degree in photography. Schyler moved to Bellingham, Washington, for almost a year, where he worked for a video production company for 5 months before moving back to Wyoming. Shortly after he moved to Red Lodge, he met Tracy Timmons and spoke of photography aspirations. Starting as a part-time photographer, he's grown into a communication/photography role at the Foundation. Schyler, with over seven years of photography and video experience, can be seen around Red Lodge walking his dog Po or working on his business Greys River Photography.
Affiliations: Northwest College, Greys River Photography
---
Coy Snyder, Data Entry Operator
It is truly amazing to see the passion and drive from the foundation and the impact it has on Red Lodge. I am honored to work with such great people.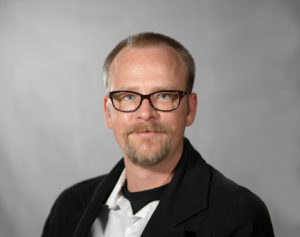 Coy Snyder comes to the foundation as an experienced District Manager for a large international security company. His previous experience in the United States Army as a Military Police Officer allowed him to excel within the security industry. His attention to detail and motivation did not go unnoticed and he was promoted to the level of Services Manager for the Las Vegas Mobile Division within a few short years. Eventually he would take on the role of District Manager and move to Salt Lake City with his wife Melody and their two children. This role gave Coy a range of experience with forecasting, stats, data and analytics. Combined with his military experience, he was able to excel as a District Manager. In 2020 Coy left his company during the height of the Pandemic and moved to the Red Lodge area to be closer to family.