Seeking to preserve and enhance the quality of life along the Beartooth Front through community engagement.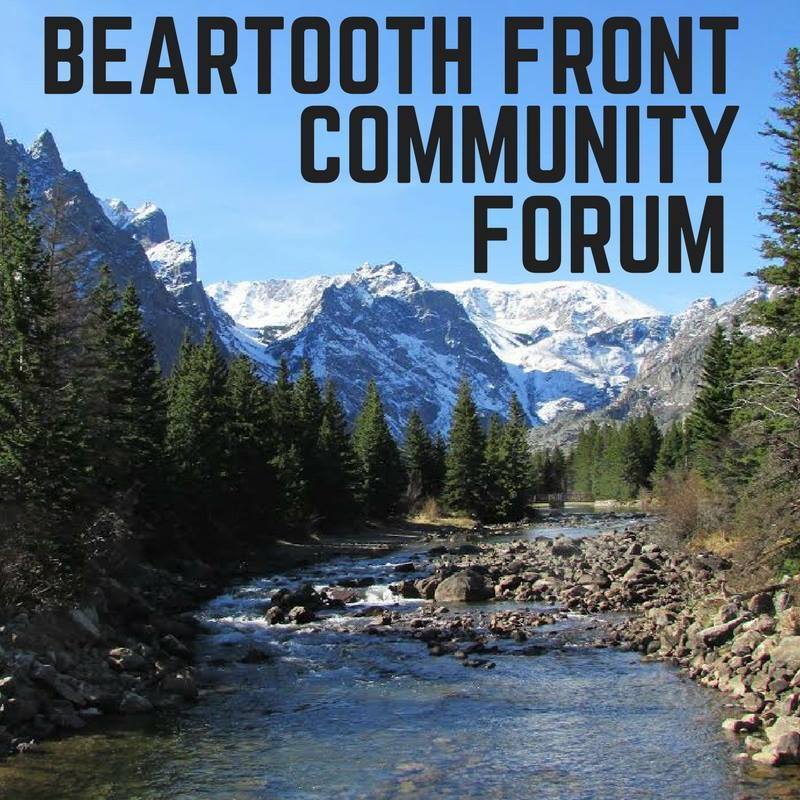 The Beartooth Front Community Forum (BFCF) will continue to promote community discussions about the future along the Beartooth Front through the "Outlook 2030: Planning for Change" series. This past winter and spring the BFCF hosted three, one-hour webinars on the Impacts of Growth. We engaged both local and regional experts who provided information about Managing the Impacts of Growth, Taxpayer Supported Infrastructure, and Housing. We will continue the webinar series in the fall of 2021 with a webinar on water supply and water rights (water allocation). After providing this thought-provoking information via webinars, we plan to sponsor a community-wide forum to engage in discussion around these growth-related topics and weigh tools and solutions to mitigate the impacts. Our past forums have provided an opportunity for community collaboration to proactively address issues, discuss solutions, and plan for change. We will utilize funds raised through the Fun Run to cover expenses associated with the Forum, such as conference room rental, complimentary food and beverages, and speaker expenses.
Beyond 2021, the Beartooth Front Community Forum will continue as a grassroots, nonpartisan organization that seeks to retain and enhance the future quality of life along the Beartooth Front and Red Lodge area. BFCF will continue to sponsor forums that provide for public education and create opportunities for thoughtful, constructive dialogue on issues affecting the region. BFCF solicits speakers and presentations that provide expertise on a variety of topics affecting our area such as:
population growth,
social and economic diversity,
climate change,
agriculture and natural resources
community infrastructure and services,
landscape changes to wildlife habitat,
and the recreation and tourism-based economy.
BFCF frequently takes a low public profile, supporting existing nonprofit and governmental organizations in their efforts to serve the public to identify areas of consensus, and complete projects that achieve widely-held goals.
With funds raised through the Fun Run, BFCF will further the mission to preserve and enhance the quality of life.
The funds from 2020 provided for operating expenses to develop and kickoff the Impacts of Growth webinar series.
Fundraising Goal: $1,000.00
Website: http://www.beartoothfront.org/
Facebook: Beartooth Front Community Forum