Beartooth Front Community Forum focuses on public education and involvement, and particularly seeks to promote thoughtful, constructive dialogue on issues affecting the region.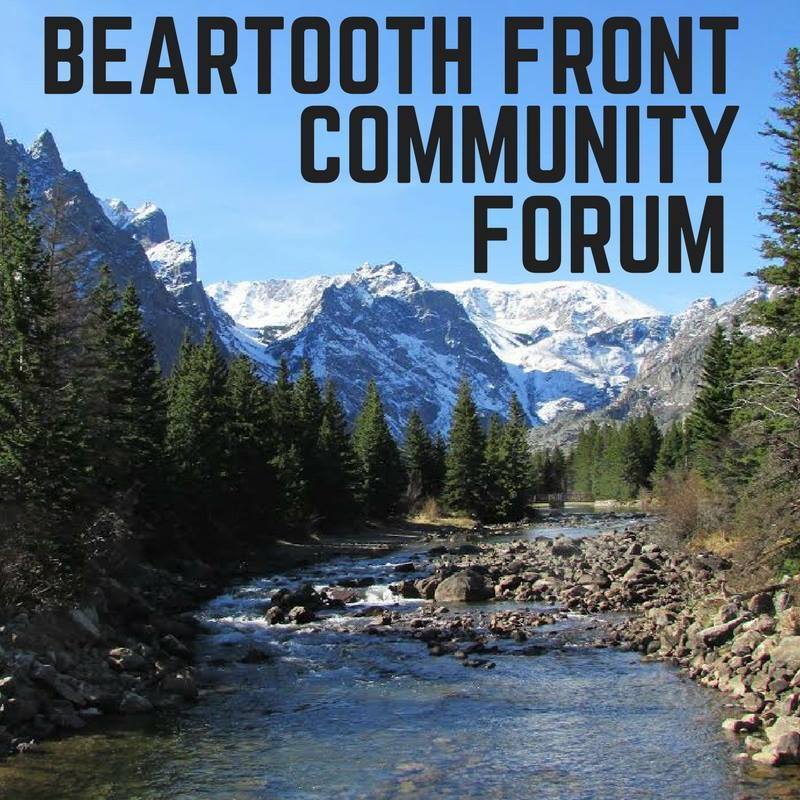 The Beartooth Front Community Forum (BFCF) will continue to promote community discussions about the future along the Beartooth Front through the "Outlook 2030: Planning for Change" series. Sponsor a community-wide forum to engage in discussion around growth-related topics and weigh tools and solutions to mitigate the impacts.
Each of our 2021/2022 webinars engaged 30-60 people. Because of these webinars, there is a greater awareness in the community of issues we face when managing and planning for growth and the resultant impacts on our quality of life.
Due to the continuation of COVID, all forums were held as webinars.  We hope to return to an in-person, community-wide forum this fall discussing community resiliency and adaptation to rapid growth and environmental changes.  Contributed funds would cover expenses associated with in-person forums, such as conference room rental, complimentary food and beverages, keynote speaker expenses, and possible continuation of educational webinars in 2023.
Fundraising Goal: $1,500.00
Website: http://www.beartoothfront.org/
Facebook: Beartooth Front Community Forum