Mission: Provide financial support to install new flags and maintain flags along Broadway.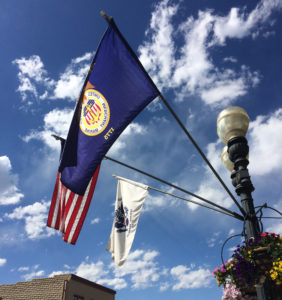 Funds primarily go to replace worn-out flags, poles, and equipment. A small portion of funds goes to provide breakfast to volunteers following early morning work sessions.
Broadway's flags create a unique and colorful downtown environment for residents and tourists.
Last year's funds replaced a significant number of worn-out flags and allowed for new brackets and poles near the roundabout.
Visit our Facebook page: Broadway Flags