ENGAGING HIGH SCHOOL STUDENTS TO MAKE AN IMPACT IN OUR COMMUNITY
The Future of Montana Volunteer Corps:
Matches student interests to local volunteering opportunities with local non-profit organizations
Ensures diverse volunteer options, educational opportunities, safety, and a large variety of incentives
Collaborates with local schools to promote character building, youth leadership, and community involvement
Students gain experience for future pursuits such as applying for jobs and college
Non-profit organizations gain access to an organized volunteer pool for events, routine tasks and small jobs
Students are responsible for entering their own volunteer hours
Incentives
Students who complete volunteer hours will be part of drawings for gift cards and enjoy volunteer recognition celebrations
Volunteer hours will be tracked by the program for future use on college or job application
Program will provide volunteering students with letters of recommendation
CURRENT VOLUNTEER OPPORTUNITIES IN OUR COMMUNITY!
Contact Melvin Haisler for more details (406) 446-2820 or email melvin@rlacf.org
Carbon County Historical Society & Museum:
Assist at the museum with data entry, artifact sorting, storing and help with 3rd floor renovation/clean out
Kids' Corner Children's Store
Process inventory, maintain store, deal with customers.
Inventory and label equipment, set up for events, help with special projects around the property
Absaroka-Beartooth Wilderness Foundation (ABWF)
Organize photos, data entry, website development, outdoor trail work
Absaroka-Beartooth Wilderness Foundation (ABWF)
Three-day backpacking trip up West Boulder.  Use tools to clear trails, wilderness education on Leave no trace, fire ecology, bear safety and education on land management careers.
Red Lodge Area Song Writers Festival
Assist with festival logistics and labor
Reading Adventure Backpack- Red Lodge Public Library
1-2 creative individuals to put together materials aimed at engaging little learners ages 2-5.  Come up with 5 different themes and gather 2 books and 1-2 activities
Carbon County Arts Guild & Depot Gallery
Assist at the gallery with data entry, special events, care of gallery and art.
Marketing and social media promotions for local farmers market.
Beartooth Humane Alliance
Foster and care for animals in need
Yellowstone Wild Life Sanctuary
Maintenace and ground care.   
 Hero's STEAM engine technical Assistant Trainer:
Help with middle school robotics team "Battle of the Bots" Learn to operate 3D printers, use small hand tools, use laser cutters.
Future of Montana Volunteer Corps Policies
Sign up and get started: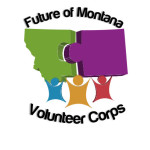 Text/call Melvin at (406) 446-2820 or at email Melvin@rlacf.org
Check out our Facebook Page to stay up to date
---