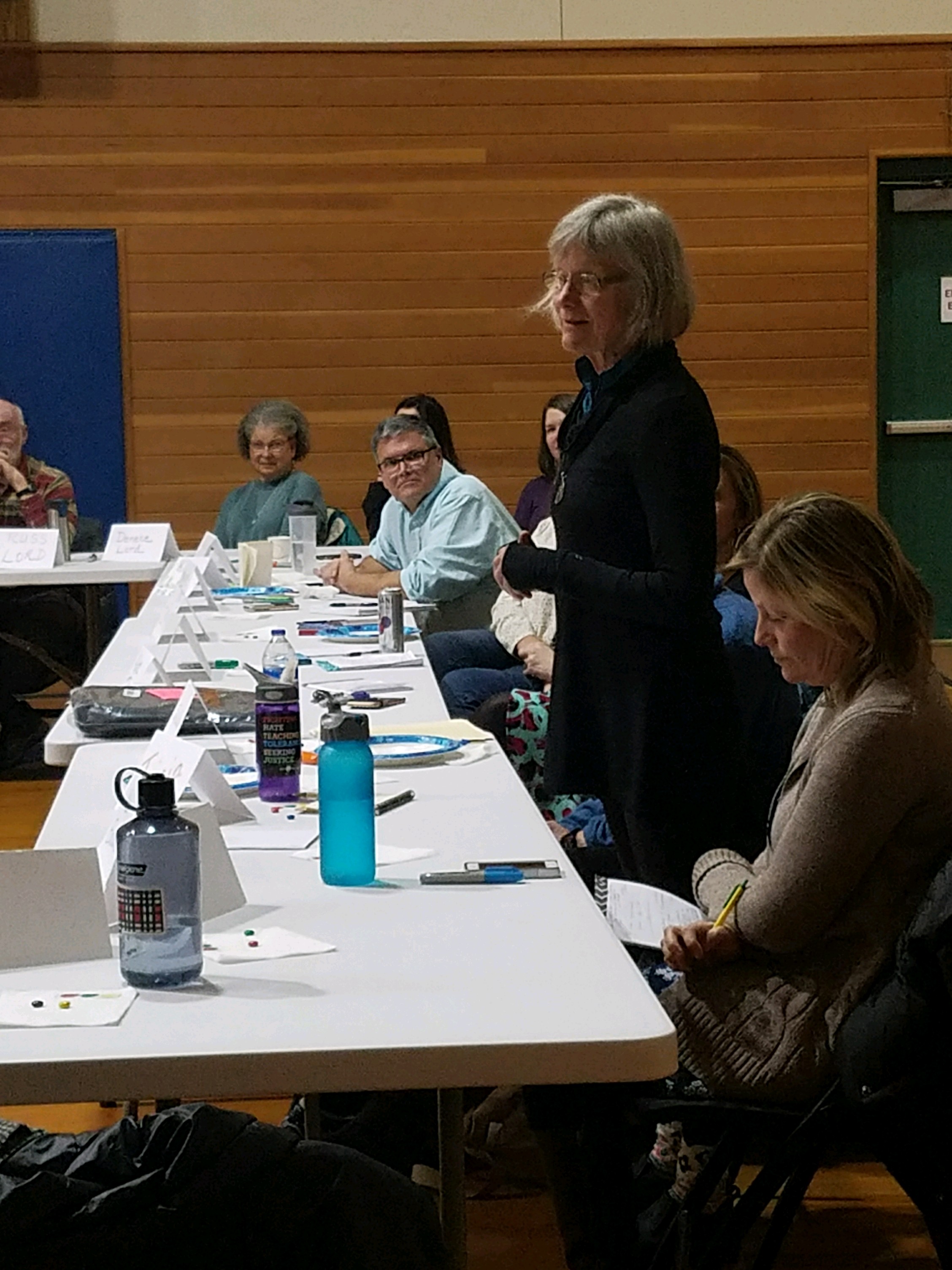 Getting Together to Talk About Youth
Danielle Shilling, Youth Internship AmeriCorp VISTA, Red Lodge Area Community Foundation
On Wednesday, February 7th the Foundation hosted a Youth Steering Committee meeting at Old Roosevelt. This meeting brought together various voices in our community focusing on youth engagement. With over thirty participants there was a wide range in representatives including school administration & teachers, community service representatives, Beartooth Billings Clinic, high school youth, Carnegie Library, Boys and Girls Club, and various other members of our community. Attendees provided updates on current programming successes and insights to gaps that still exist in our community.
From this meeting five overarching focus points were discovered that address various aspects of youth development needs: developing a centralized "hub of information," increase partnerships among local organizations and non-profits, education on basic funding, amount of screen time used by youth, and suggestions and concerns regarding parental engagement
With this feedback from the community a survey was developed to rank the importance of these issues. Once that information is received, we will bring community members back together based on topics of interest.
Thank you to all attendees. Your input and feedback is greatly appreciated and helps us to build a stronger community for our youth.
A Youth Internship Steering Committee meeting is also under redevelopment and will have its first meeting in the next month. If you interested in joining this committee or completing the survey about Youth, please contact Danielle at danielle@rlacf.org, 406-446-2820, or come by the Foundation at 122 S Hauser for more information.