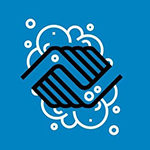 Long Description
Nonprofit
Boys & Girls Club of Carbon County
Quote
"The donations generated through the Fun Run have allowed us to grow and serve more than 300 youth in our community.  Our Club members have numerous opportunities to participate in programs designed to make them capable, productive, and civic-minded citizens." - Laura Getz - Board Chair
Mission
To inspire and enable young people, especially those who need us most, to realize their full potential as productive, responsible and caring citizens.
Use of Funds
The donations from the Fun Run play an important role in our general operating funds.  They are used to support our youth programs.
Impact
Fun Run donations help the Boys & Girls Club of Carbon County build community by empowering at-risk youth through preventive programs and positive relationships.
Fun Run donations allow the Boys & Girls Club of Carbon County to continue to nurture and support the youth in our community through engaging programs and positive relationships
Volunteer Opportunities
Gardening Assistant,  Service Learning Assistant, Entry Area Guidance, CYAC Coach, Summer Camp, Mentor/Homework Tutor, Nutrition Assistant, Mentor for Young Women, Mentor for Young Men, Teen Mentor,  Recreational Assistant, Art Assistant, Marketing-Website, Volunteer Coordinator, Marketing-Visual, Volunteer Assistant, Administrative Assistant, Marketing-Newspaper and Data Manager