In celebration of Earth Week, the Pro Cut Green Fund announces it will be supporting two great community projects! The awards,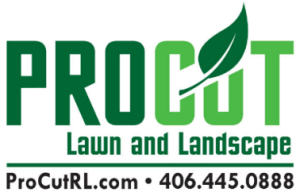 both cash and the donation of labor, equipment, and expertise, will be made to the Yellowstone Wildlife Sanctuary for their educational pavilion, and to the Beartooth Children's Center for their alphabet garden. The Green Fund is funded by Pro Cut Lawn and Landscape and is administered through the Community Foundation; it has been making a big difference for 'Green' projects in our community for the last four years.
---
Growing green thumbs through the Alphabet Garden at the Children's Center.
With a new garden and planters, children will be able to explore with their 5 senses. It will also provide them with a chance to include art, mathematics, and other science lessons as they research, plant, nurture, and harvest a variety of plants and flowers based on the letters of the alphabet.
---
Education with the animals at the Yellowstone Wildlife Sanctuary.
By transforming an old, unused habitat space into a patio and covered pavilion, the Sanctuary will be able to provide outdoor space for educational demonstrations, large groups, and other events. This space will expand the currently limited teaching space and provide the potential for additional community events and programs.
'This year's projects are about lasting impacts and providing long-term educational opportunities for people
of all ages by improving outdoor environments.'
Said Brad Hauge, Pro Cut's president. It's important to note that these projects aren't always possible without outside funding and volunteer labor. Each project funded by the Green Fund allows volunteers a chance to get involved with projects in their local community. Stay tuned for project updates!