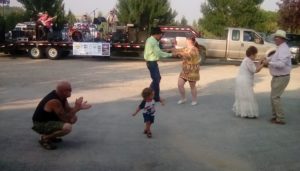 The Joliet Community Center will be hosting its annual Rock Creek Valley Brewfest again this year. Come Aug. 14 from 5 to 10 p.m. to enjoy live music from Tanglewood, vendors, food from Jane Dough's and beer from High Plains Brewing.
Funds will go toward helping maintain the building in Joliet.
With help from the COVID-19 Relief Fund, there will be no charge at the gate for this year's event.
The brewfest event is one of three major fundraising events each year, including the spring dinner theater as well as the craft fair in December