Start making an IMPACT in our community today!
BECOME A VOLUNTEER!
Volunteering is a fun way to use your time and talents to make a difference in our community.  You can choose to work as a member of a dynamic team or as an individual at your convenience. Often volunteers meet others who become close friends with similar interests.  In either case, hours are flexible and you can contribute at a comfortable level.  Below is a list of opportunities, if you are wanting to connect with a particular organization, view the list of nonprofit organizations.
What are you passionate about?
YOUTH:
Help support the pool by organizing the annual fundraiser(s). This position is fun a perfect way to get involved in the community while help preserve our city pool!
Connect students with employers in career paths of interest.
It's never too early to start thinking about summer! Help coordinate groups, food orders, and outreach for the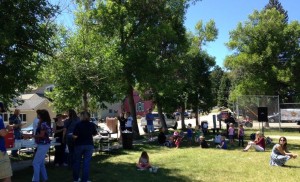 Lunch In The Sun Meal program.
Join in on initiatives and attend progress meetings, help brainstorm with an engaged committee.
ARTS & CULTURE:
We host many events, forums, and presentations in our community and we can always use an extra hand. You can help
carry the load, set up chairs, and be a liaison during these events.
Chalk Wall:
We all know the big red chalk wall here in our town that has updates and information for the community. You can be the next artist to make your artistic contribution for the community.
Photographers:
For all you sharp shooters looking for a way to broaden you horizons, build your portfolio, or just share your passion. Come take photos for us, send them in even! We could always use photos from our community and what better way to get that than through the community?
Event Musicians:
Share your talents by performing at events and meetings. Set the mood and provide entertainment to people involved while getting to share your sound.
RESILIENT COMMUNITY:
Navigators:
Connect low-income individuals and families to the resources they need by becoming a Navigator. You would be responsible for helping them fill out forms and providing assistance navigating the resources available to them.
Help with the designs of new homes and strategies for creating affordable housing for working families in the Carbon County area. This project is in the starting stages and you can get in on the ground work.
Deliver Firewood: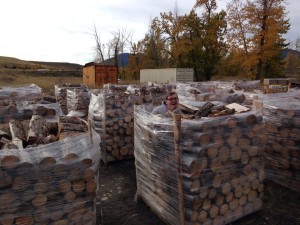 We offer a program for families to receive firewood to heat their homes efficiently during those cold winter months. You can help load wood and deliver it to the appreciative families you would be helping.
Help share the word for Paramedicine and PEAK initiatives and keep the community connected to health opportunities.
Provide input with an diverse committee and continue growth an development in the initiatives of PEAK and Paramedicine.
Keep our community informed and connect them to job positions available in the area. You would be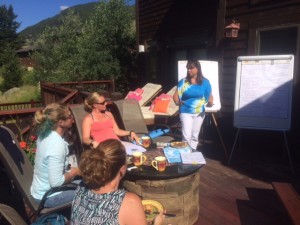 responsible for updating the job board, connecting with local businesses about employment status, and sharing these positions with our community.
HELPING HANDS:
Help Us reach larger audiences by spreading the word and posters. You would be responsible for delivering posters to the businesses and organizations in the community as the need arises.
Help with those tricky building projects and construction pieces whether it's fixing furniture or home appliances, or patching holes. You can help people in the community and here at the Foundation.
Calendar Curator:
Update our community calendar with events, activities, and forums from around town. You will have the opportunity to reach out to the community and help bring everyone together.
Here at the Foundation we need someone who is a technology savvy who can help troubleshoot computer and electronics problems, keep our meeting area updated, set up new employees and operating systems as they become available.
Meet new people and listen to their experiences that will inspire the community. Use your writing skills to share their story in a way that will captivate and express the feeling of the experience.
Social Media Butterfly:
Help us keep up with all of our Facebook pages including initiatives. Share out our posts to the community Facebook pages helping us reach a greater audience!
ENVISION A NEW OLD ROOSEVELT:
Bring out your inner party starter and be our special event coordinator. You can plan upcoming events at Old Roosevelt and organize the functions that keep Old Roosevelt moving forward.
Keep the community up to date and informed with the Old Roosevelt project and share stories. You can create eye-catching and fun newsletters that will get people involved.
Tell the stories that will captivate audiences and share the Old Roosevelt experience. Bring out you creative side while sharing the facts of this ongoing project.
Join us for focus meetings and steering committee meetings and take the important records that we can refer back to as the Old Roosevelt project continues moving forward.
Share with the internet world the new developments, events, and exciting adventures of Old Roosevelt.
Coordinate the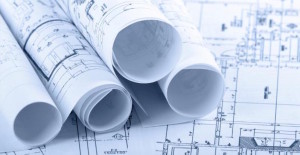 architects and the committees to continue to move forward in making Old Roosevelt planned for success.
Document the exciting meetings and events at Old Roosevelt so that we can easily share experiences with the community.
More Volunteer Position Descriptions Coming Soon
Want to Learn More?
Fill out the form below so we can get you involved in your passions!