Katie Jacobsen 
The Red Lodge Area Community Foundation would like to present katie Jacobsen with the Making an Impact award.  This award is presented to an individual who has significantly impacted our community through volunteer efforts.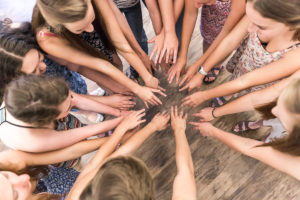 Katie has participated in a variety of organizations in our communities during her time at Red Loge High School.  She has helped with the Green Team, Coles Pantry, Red Lodge Willows retirement community, Interact, Good Neighbor, and Ski Jouring just to name a few!   Katie does an excellent job balancing her school work, athletics and volunteer work.  Thank you for all your efforts volunteering you have made an impact on this community!  Congratulations on your accomplishments and best of luck in your future! 
Did you know?  
 Volunteer hours can happen through school clubs, classes, sports and extracurricular teams and outside of school, even in your neighborhood. With over 70 nonprofits in the Red Lodge area alone there are plenty of volunteer opportunities to meet any interest!    
Community service is an excellent way to learn new skills, experiment with career options, make new friends, strengthen a resume or transcript, and give back to the community!  
New !   
Check out the school website!   Red Lodge Public Schools.  
 Click Tab: Organizations, The future of Montana Volunteer Corps, 
Find volunteer opportunities 
Submit your volunteer hours 
SUMMER IS AN EXCELLENT OPPORTUNITY TO VOLUNTEER!   
Quarter 4 STATS 
The students at Red Lodge High School, have earned over 5,000 hours of community service THIS SCHOOL YEAR ! 
 
31 kids volunteered this quarter 
 Of those students they volunteered 53 times 
WITH A total of 140  volunteer hours recorded this quarter