Early Childhood Development Committee is developing strategies and opportunities for families and children to have successful home lives, work lives, education, and social interactions.
Finding childcare in Red Lodge is a struggle for families. Quality childcare is not cheap, and can leave parents in a tight place. Some families have to choose between life's essentials and keeping their kids in a childcare program. When this happens, the child suffers – without socialization and time spent learning "hard skills," kindergarten can be overwhelming and difficult.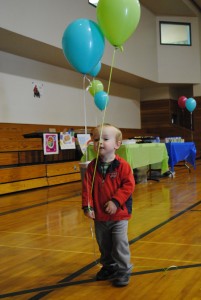 Understanding that, for some families, paying for childcare can be a daunting task, the Early Childhood Development Committee has established The Early Childhood Grant, through the Red Lodge Area Community Foundation. This grant will help provide funding to enhance the developmental and educational opportunities in a supportive environment, for young children and families in need.
Children are our future. As the next generation, they will influence economic development, tax rates, business development, whether or not we go to war, and who will be president. An investment in them now is an investment in their future, and in our future.
The Grant Committee is taking applications. The applications are simple and non-invasive. You can find a printed application in the entryway of the Foundation or online. The committee is committed to a 72 hour response time to all grant requests. Funding will be given out on a first come, first served basis.Click here to Apply for the Early Childhood Grant.