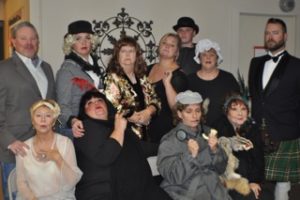 The RLTC would like to provide the community with productions in the future. This will require funds for future years to help with royalties, paper products, costuming, sets and back drops and rental
Raising funds to provide RLTC with funds to pay for production fees for future shows.
The funds will enrich the community with continued/future productions.
With last year's funds, the RLTC purchased and built new flats for the stage.
Fundraising Goal: $5,000
Learn more at: