Weatherization, or winterization, is the alteration of a building to reduce energy consumption and optimize energy efficiency.
Do you want a more efficient and inexpensive way to keep warm this winter?  FREE weatherization is available to 10 low-income families/homes in our community.  On January 19th, Energy Corps members will be in Red Lodge to help insulate your homes for FREE.  For more information contact AmeriCorps Vista Yvonne Johnson (Yvonne@rlacf.org or 446-2820) or Energy Corps member Katelynn Essig (kessig1390@gmail.com or 217.341.0951). The deadline to sign up is 1.13.16.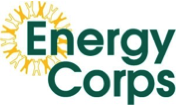 The overarching goal of our weatherization services is to reduce energy consumption through hands-on assistance and education, thus lowering energy bills for Montanans who need it the most.
Hands-on Energy Assistance
To achieve direct cost savings for residents as well as increase levels of comfort in homes, Energy Corps members provide service in communities with project partners* such as weatherization agencies, non-profit organizations, local governments, and low-income housing groups to provide hands-on energy efficiency and energy conservation assistance. These activities include energy conservation and light weatherization measures, listed in more detail below.
Educational Services
With each hands-on activity, Energy Corps members come equipped with educational material to assist individuals, families and communities in taking additional measures to address energy consumption. Many energy savings strategies can be easily implemented at little to no cost by individual residents.
Services we DO provide:
Installation of air sealing materials: window plastic,door weather-stripping, outlet and switch sealers, foam sealant and caulk
Installation of water saving measures: kitchen and bathroom faucet aerators and efficient showerheads
Installation of other energy saving measures: compact fluorescent light bulbs, programmable thermostats, and water heater insulation blankets

Services we DO NOT provide:
Conduct a blower door test or use infrared cameras
Test indoor air quality
Conduct heating system tests or repair
Install attic, wall, or floor insulation
Replace or repair windows, roofs, etc.
*The selection of homes we serve is made by our local partner organizations listed above. We serve low to middle income households, multi-family dwellings, etc.
*Renters need to obtain written permission from the owner of their home before Energy Corps provides any services.
*Time spent in homes will vary depending on the services provided (typically between 1-2 hours).