Meet the Board of Directors of the Red Lodge Area Community Foundation
Martha Brown, President of the Board of Directors
Term 2018
"RLACF is doing so much to help our community, by convening, incubating, and directly serving community initiatives. I'm proud to be part of this dynamic and impactful organization."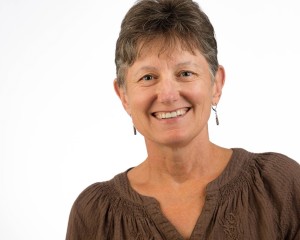 Martha studied at Montana State University, then held university administrative posts in Arizona, Wisconsin, and Nebraska, along the way earning her PhD. Her last position was at College of Saint Mary in Omaha where she served as vice president and special assistant to the president. Coming full circle back to Montana, Martha is now actively engaged in the Red Lodge community.  Named 2018 Red Lodge Citizen of the Year, she helped found the Red Lodge Area Food Partnership Council and served two terms on the Red Lodge City Council.  Martha is married to Marty Clague and has four grown children and six grandchildren.
Affiliations: Career – College of Saint Mary, Creighton University, University of Wisconsin-Stevens Point, Arizona State University. Education – MSU, ASU, University of Nebraska. Local: Red Lodge City Council, Food Partnership Council, Active Transportation Plan, Natural History Institute, Community Gardens. Statewide: Alternative Energy Resource Organization
JoAnn Eder, First Past President of the Board of Directors
Term 2019
"RLACF is involved with so many projects that make our community such a vital, resilient place. We want to invest in people who are building interconnections for the long term."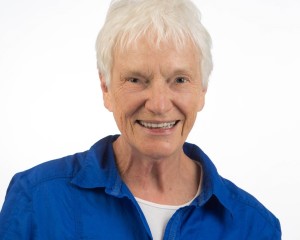 When asked to list special projects during her lifetime, JoAnn, a retired astronomer, answers modestly "mapping the universe." After earning her Ph.D. in astronomy from Yale University, JoAnn was a career research scientist at the world-renowned Arecibo Radio Observatory in Puerto Rico. She also has a master's degree in cross-cultural education from the University of New Mexico. In addition to serving as RLACF board chair, she is president of the O.P. and W.E. Edwards Foundation. Edwards is a family foundation, which grants over $2 million to nearly one hundred organizations serving youth at risk in multiple countries, states, and U.S. Territories. Jo Ann was the Red Lodge Citizen of the Year in 2011. She is married to Bert P. Eder, Sr.
Affiliations: Current board service with Montana Community Foundation, Trust Montana, Yellowstone Public Radio; past board service with Philanthropy North West, Baretooth Cupboards, Montana Children's Trust Fund; member of Leadership Montana.
---
Merv Coleman, Vice President of the Board of Directors
Term 2019
 "We've gone from a Fun Run committee to a fully-fledged organization that's fully engaged in the community in the short time of about 10 years. Great organizations don't just happen. It takes time, vision, leadership, and willing people to serve. We have all of that energy and then some, with Tracy and Jo Ann, board members, staff, and a host of volunteers. I am especially proud of the Fun Run but also that we are involved with youth, poverty, veterans, affordable housing, the Old Roosevelt project, swimming pool, and other aspects of community, interacting with many nonprofits. I always tell people that when I go to a board meeting, I have to take a seat belt along to stay in my chair because there are so many good things happening."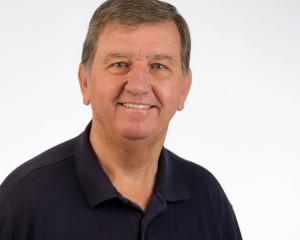 Merv decided to be a full-time photographer more than 35 years ago, after photographing wild horses as a range conservationist for the Bureau of Land Management. Lucky for us, he chose Red Lodge for his home and gallery. Among his many professional honors was the 2001 London Museum of Natural History / BBC award for wildlife portrait photography. Merv was named 1986 Red Lodge Citizen of the Year, he was a founding member of both the Beartooth Front Community Forum and RLACF, and he is a Lions Club Melvin Jones Fellow. In addition to his effort and leadership, he has often donated his photography expertise to bolster community projects. Merv and his wife, Lynette, have two daughters and three grandchildren.
Affiliations: Local—Red Lodge Lions Club, Red Lodge Chamber of Commerce, United Church of Christ. Professional—Montana Professional Photographers Association, former aviator with U.S. Marine Corps
---
Mark Schubert, Treasurer of the Board of Directors
Term 2017
"Being an RLACF board member gives me an opportunity to serve our nonprofit sector in what I call a broad manner. We strive to help each group succeed and build its impact."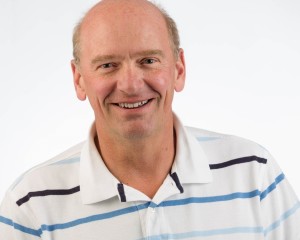 In addition to running his accounting firm, Mark can be counted on to lend his expertise and enthusiasm throughout the community. He was instrumental to launching the Fun Run for Charities, and was a founding board member of RLACF as well as the Yellowstone Wildlife Sanctuary (then Beartooth Nature Center) and the Red Lodge Public School Foundation. Mark helped build the original Nature Center site and local baseball / softball parks, and he raised funds to complete the new high school gym. He raises funds for and participates in awarding local scholarships. Mark has three children and two grandchildren, and he loves the outdoors.
Affiliations: Nonprofit—Beartooth Elks Lodge, Red Lodge Community Church, Red Lodge Area Chamber of Commerce, Yellowstone Wildlife Sanctuary, Red Lodge Public School Foundation, Beartooth Little League Board. Professional—Montana Society of Certified Public Accountants, American Institute of Certified Public Accountants.
---
John Walsh, Board Member
Term 2017
"I'm amazed at the amount of work that RLACF does across so many areas of community development, work that's done by many different groups in larger communities. This is a model for rural places everywhere."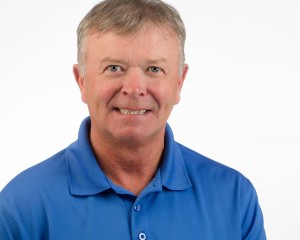 In his career of accomplishment, John has cared for the best of the past and created what's best for the future. With Montana State University Billings since 2005, he manages the MSUB Downtown Center and coordinates university training resources with Billings's labor force needs. Previously, he directed MSUB's outreach to Billings institutions such as the Montana Women's Prison. Before joining MSUB, John was Billings Community Development Manager, focusing on housing and community development — and also served as Historic Preservation Officer for the Yellowstone Historic Preservation Board. Originally from Butte, John and his wife, Katie, have lived in Billings since 1986, and they have three adult children.
Affiliations: Big Sky Economic Development Corporation (past chair), Housing Auxiliary of Billings, Downtown Billings Association, Family Service, Homeword (affordable housing for Montanans), National Council of University Research Administrators, National Association of Housing and Redevelopment Officials, Red Lodge Rotary, Red Lodge Area Chamber of Commerce, Interfaith Hospitality Network (past president).
---
William Foisy, Board Member
Term 2020
"RLACF addresses needs on an area-wide basis, which results in more ideas and resources at the table. Issues like jobs and transportation don't recognize political boundaries."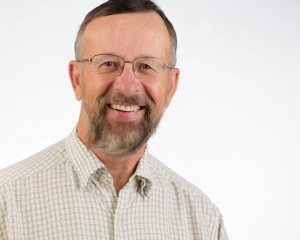 Retired as a professional planner, Bill has no intention of retiring from community life: he was named Red Lodge 2016 Citizen of the Year for his wide-ranging voluntarism. Bill and his wife, Susan (also a community advocate), moved to Red Lodge from Birmingham, Alabama, in 2011. He had won a number of awards from Alabama chapters of national professional societies, and had helped found a nature center. Now, he works year-round on volunteering for a number of local and regional nonprofit organizations, including the RLACF Finance Committee, the Governance and Nominating Committee, Fun Run activities and the Roosevelt Center project.
Affiliations: Red Lodge Lions Club, Recycle Electronic Waste Into New Devices (REWIND), Beartooth Recreational Trails Association, Beartooth Resource Conservation and Development Council.
---
---
Libby Johnson, Secretary of the Board of Directors
Term 2019
"I serve on the Foundation board for the opportunities to foster strong relationships for youth and families." [In a previous profile, Libby said, "Healthy relationships education should be fully accessible to all people. Because who are we without our relationships?"
Libby wears a number of hats, and as a free-lance milliner, she also makes them. Working for Red Lodge Schools and the Montana Office of Public Instruction, Libby teaches children and adults, focusing on special education. Her projects include the Red Lodge Youth Internship Program, which helps youth with disabilities develop career options by connecting them with area businesses. Libby is a DSVS Volunteer Advocate, she's been named DSVS Volunteer of the Year, and she has promoted the anti-violence "Power Up, Speak Out!" program in the schools. She's been named Outstanding Teacher in the Community in the "Celebration of Our Youth" annual awards. Libby is married with five children.
Affiliations: Montana Education Association, Montana Association for Behavior Analysts
---
Kathleen Delahanty, Board Member
Term 2018
---
Alan Schuyler, Board Member
Term 2018
"I serve on the Foundation board as a way to give back to the communities I live in, and I can serve as a liaison between the communities of Roberts and Red Lodge."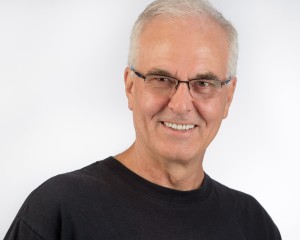 We'd sing Alan's praises, but he can do it much better himself — he sang with the Anchorage Opera Chorus for decades and now sings with a local group called Home Brewed Harmony. Alan returned to his family farm in Montana in 2008 to care for his parents, after 30 years of regulatory compliance and environmental permitting work in California and Alaska with one of the largest U.S. oil companies. He's served on boards for organizations promoting the performing arts, preventing environmental pollution, and assisting people with HIV/AIDS, and his local board service includes the Roberts Community Foundation. Alan is an avid international traveler and has a home in San Diego, his "urban sanctuary."
Affiliations: ARCO/ConocoPhilips, Anchorage Opera Guild, Alaska Center for the Performing Arts, Pacific Northwest Pollution Prevention Resource Center (Seattle), Green Star, Inc. (Anchorage), Alaskan AIDS Assistance Association, Rimrock Opera Board of Directors (Billings), Roberts Community Foundation, Roberts United Methodist Church.
---
Lyle Zimmerman, Board Member
Term 2019
"The ability of RLACF to take on the role of liaison, catalyst, and mediator for the many diverse groups in the area is truly amazing."
Lyle knows how to make progress. After graduating from Montana State University-Bozeman and earning a post-graduate degree in banking from University of Washington, he served as commercial lender and branch manager with First Interstate Bank — and has been Red Lodge First Interstate branch president since 2012. Lyle is especially proud of helping create several on-going scholarship programs for Montana students, through the Ag Lenders Range School and MSU. As for RLACF, he says, "To be part of the board with so many varied experiences and views and have the board reach consensus on a bright vision for our area is an honor." Lyle is married to Leita, and they have a son, Braedon.
Affiliations: Montana State University, Pacific Coast Banking School of the University of Washington, Montana Bankers Association, Chamber of Commerce (in several communities), Montana 4-H Foundation