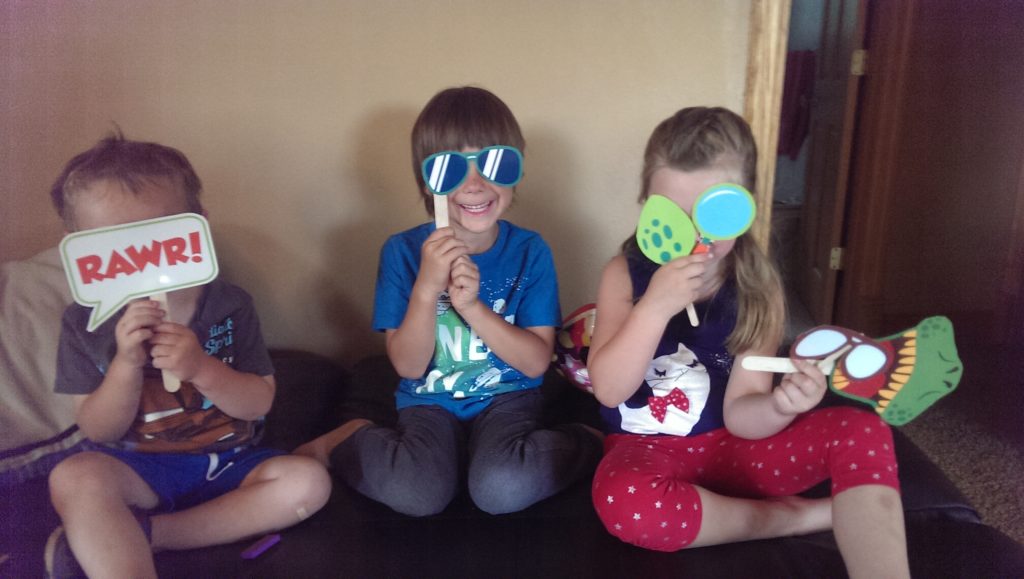 The Future of STARS and Free Public Pre-School
By Brittany Moreland
Walk into the Beartooth Children's Center and a chorus of excited voices fill the big room. The Children's Center, which is a department of the Beartooth Billings Clinic, is the home of the STARS preschool program. Through the STARS program 18 Red Lodge area children get free preschool thanks this state funded grant.
Brittany Moreland, Early Childhood Coordinator at the Red Lodge Area Community Foundation, traveled to Helena to attend a legislative hearing on increasing funding for the STARS program as well as free public pre-school. Governor Bullock has proposed adding $8 million to the state budget to continue this program that currently serves 400 children across the state. In addition, the governor has proposed $22 million for public pre-school. Alternative proposals include block grants, making the money available to both public and private programs.
Can you imagine having to choose between life's necessities or pre-school? This is a reality for many young Carbon County families. Maggie Karas, Community Relations Coordinator at Beartooth Billings Clinic, stated the impact of the grant this way, "The families of the 18 children that were enrolled in the no cost program were grateful for the financial reprieve. Each year families report having to choose between paying for pre-school and paying for groceries. With enrollment fees fully funded for these children, scholarship dollars donated by private donors and foundations went further than ever before."
Brain research shows that high quality early childhood programs create a solid foundation that carries through to adulthood. The Red Lodge STARS preschool is a critical program for our youth. Through the program children increase overall school achievement and grow social-emotional functions.
Lesly Gallagos, the Director of the Beartooth Children's Center, said of the STARS program "We work closely with the public school and take tours of the elementary school to meet the teachers, have lunch at the cafeteria – making kindergarten an easier transition for the children. We also do age appropriate standardized testing at the beginning of the year to help guide teachers on what the individual needs of every child is. The testing also helps with early intervention like assistance with speech, hearing, mental delays and so much more."
This impacts other areas of our local economy. In addition to allowing young families to stretch their budgets further, the Children's Center staff positions were secure due to guaranteed funding and enrollment. The larger community is impacted through this program as it allows the Children's Center to shop locally for things they may not always be able to purchase. Examples include materials and supplies as well as enrichment activities for the children that are offered by local service providers (yoga, music, dance, field trips, etc) thus increasing the economic impact this program can have.
To get involved in the conversation about the future of STARS and free public pre-school please contact your local representative.