It's early in the morning, -5 outside. Time to start the car, warm it up and get on the way. Only upon turning the ignition key, nothing happens. Try it again, nada.  Maybe a jump will help? Nope, the battery is dead! This is not an unfamiliar occurrence here in the winter. But for seniors, this situation can be one that is difficult to navigate. Batteries are expensive, and installing one isn't exactly easy. So who can help?
Answer: The Senior Ark Fund. The Fund is here to help provide assistance to seniors (65 or older) who financial need help in episodes like this. Established in April of 2014, the fund has given away $3.342 to seniors in need. All it takes is a call, an application is filled out and in less than 72 hours help is on the way.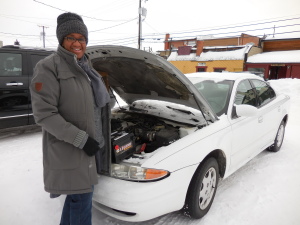 In the case of the dead battery, Yvonne Johnson, AmeriCorps VISTA who oversees the fund, jumped into action! An application was filled out, and within a couple hours it was approved and the funds were available to purchase the new battery. But Yvonne didn't stop there. She went above and beyond* by going to NAPA Auto Parts (thank you Les for also letting us borrow tools!) to buy and install the new battery in the seniors car. In less than a day, the car was back to running and Senior Ark Fund saved the day!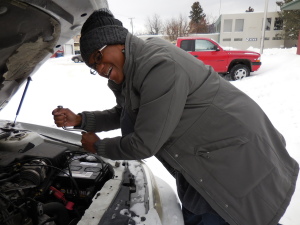 If you know of a senior  that needs assistance, contact us at 406.446.2820 or learn more/fill out an application here. Or consider supporting this great fund by making a donation to the Senior Ark Fund!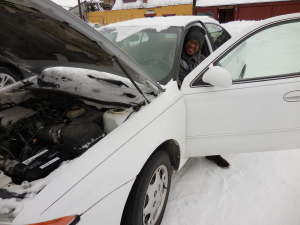 ——
*We aren't always able to install, but in this case, the car was located outside our parking lot!