BareTooth Cupboards Food Bank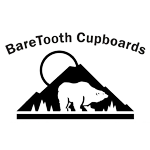 Organization:
BareTooth Cupboards Food Bank
Long Description:
Welcome to our website. We are a local food bank serving Carbon County, Montana. Please browse this site to learn about the services we offer as well as how to support us.
We are run entirely by volunteers and because we are "all volunteer," nearly 80% of every dollar donated goes directly to food purchases. The community supports us through food drives, fundraisers, and direct donations of food or cash by individuals. Packaged items such as cereal, pasta, canned soup, canned fruit and vegetables are always on hand and donations of such items are always welcome. Frozen hamburger is also always available as is fresh produce, bread, eggs and dairy products. Frozen wild game such as elk or deer is sometimes available.