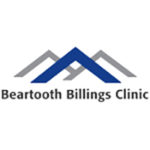 Long Description
Nonprofit
Beartooth Billings Clinic Foundation
Quote
The Fun Run is a ray of sunshine on the non profit landscape because it is so inclusive. It's a feel-good event that welcomes all and benefits many.
Mission
The mission of the Foundation is to support Beartooth Billings Clinic and its activities.
Use of Funds
Funds from the most recent Fun Run were placed in our permanent endowment. A small portion was used to assist with staff training to transition away from capital campaign work to other fundraising programs.
Impact
The value of endowment building cannot be underestimated. We are committed to a long-term partnership with the Fun Run and its donors to continue building our endowment and to increasing our donor-centered focus to benefit the community and the region.