Carbon County Disaster Relief Fund Application for Residential Renters
Crucial Flood Funding Now Available for Renters Impacted by the 2022 Flood
The Red Lodge Area Community Foundation is accepting grant applications from residential tenants impacted by the June 2022 flood in Carbon County to address crucial personal losses. A total of $25K is available for qualifying tenants who resided in long-term residential rental properties, located in Carbon County, MT. To qualify, the residential property tenant must have been directly impacted by the flood, the tenant must have resided in the property on June 13, 2022 and require funding to replace personal property destroyed during the flood.  These grants will conclude the Foundation's grant-making efforts in response to the June 2022 flooding in Carbon County, as all funds will have been granted. We have reviewed and refined the grant-making criteria for the Disaster Relief Fund through a total of five phases of grant-making. Residential tenants may apply for one grant per family residing in the impacted rental.
The grant application will be available for a total of 14 days, and the portal will be closed.
Foundation staff will verify the applications are qualified by confirming the resident tenant relationship with the Landlord.
05/10/2022 – The application for homeowners is currently closed.
We are currently processing some remaining applications, there may be additional funds that become available in the future.
Please call 406-446-2820 if you have questions about the disaster relief fund.
---
Donate.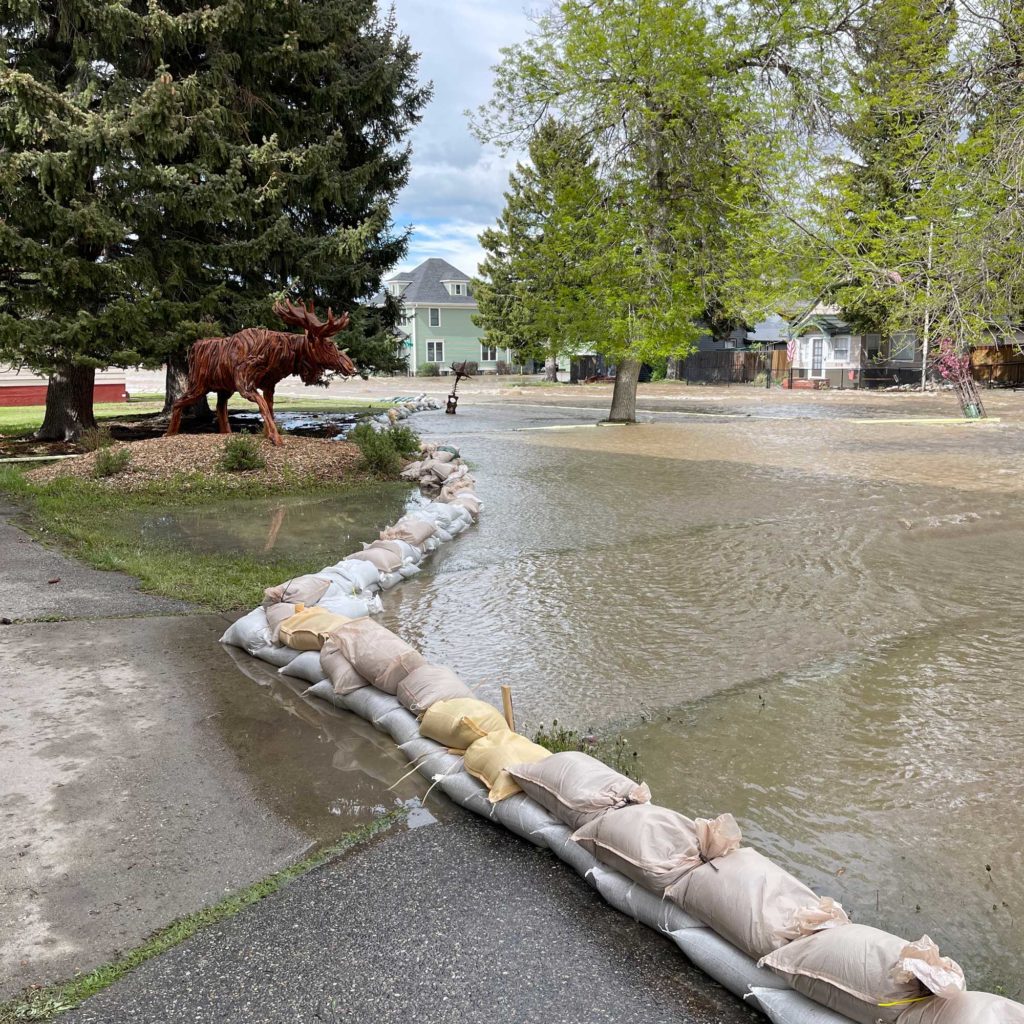 Every community, Fromberg, Edgar, Luther, Joliet, Roberts, Bridger, Belfry, Roscoe and Red Lodge has been affected by the flooding on Rock Creek, the Clarks Fork River, and many irrigation ditches. Loss of bridges, roads, homes, personal items, water, power, internet, and business closures is just part of what we are experiencing. As our communities work hard to stabilize the immediate flooding impacts and shift into recovery efforts, the need for financial resources is critical. 
There are many ways you can lend a hand during this time.
Donate: Your donation will provide direct, local financial support to help meet the most immediate needs of individuals and the agencies serving those affected by this disaster.
Your generosity will help reassure people that financial support will be available to help them during this time of crisis. Donate today and Bank of Red Lodge, 100 years strong, will match your donation, dollar for dollar, up to $25K.
Donation of Goods: Donations of goods can be coordinated by the American Red Cross by calling Andrew Harper at 406-320-2229. 
Volunteer:
We need your time too. Please consider Volunteering to provide assistance for the Carbon County Flood disaster. Register online at
carbonalert.org
or give us a call at 406-445-7258.
---