Emergence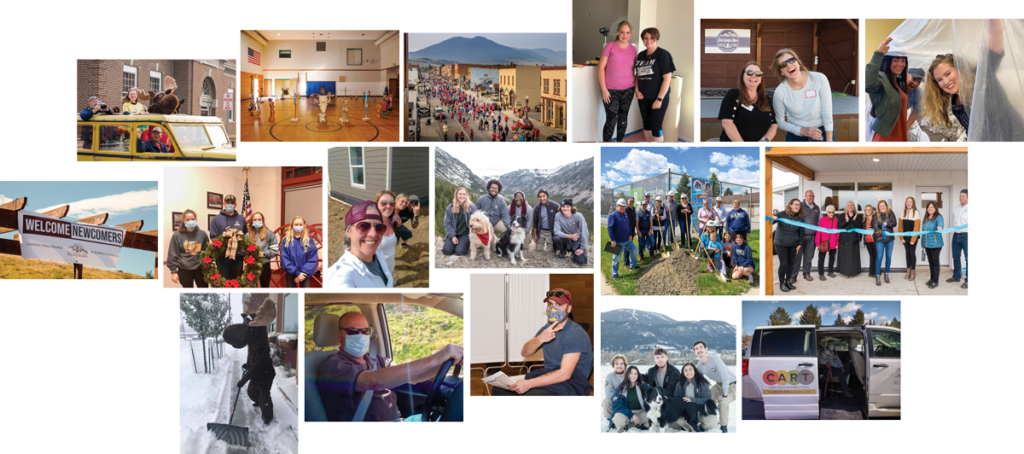 2021 has been an exciting time at the Red Lodge Area Community Foundation. Projects that began as ideas generated from community conversations emerged as viable, working solutions. We celebrated the successes of some of our most ambitious initiatives—the transportation project began giving its first rides, workforce housing built three new homes (now occupied!), and the Roosevelt Center will have an operating fire suppression system by the end of the year. These projects, along with more than 40 others, are making the lasting impacts that the community initially envisioned.
As fellow Dreamers and Doers, let's celebrate the huge impacts our projects are making in the lives of people in our communities. I am thinking about those fireside chats, a hot cup of chocolate, and in my mind scanning all of the people who made it to health appointments or social gatherings, who would have otherwise been left behind, without your support. I give thanks to you, for helping us to realize these collective goals, now called successes! That's just the tip of the iceberg.
Your support is an important part of our collective successes and impacts. My hope is that you will join me in financially supporting these types of efforts for 2022, by donating today! Your financial investment will go even further through a generous offering to match your donations, dollar for dollar, up to $20K, if you donate before December 31st. My promise to you is we will continue to put your financial investments to good work, every single day!
Wishing you the best this holiday season,
Tracy Timmons, Executive Director
Most important to the success of Foundation projects is the support and passion of you, the community we serve. You drive our projects forward, and we are very excited  share your stories and to continue creating new stories for years to come.
Our favorite stories from 2021 can be found in our newsletters and YouTube videos below:
Newsletters:
Playlist: Meet the Tenants at the Roosevelt Center
Playlist: Stories from the Workforce Housing Project
Playlist: Stories from CART