What Resilience Looks Like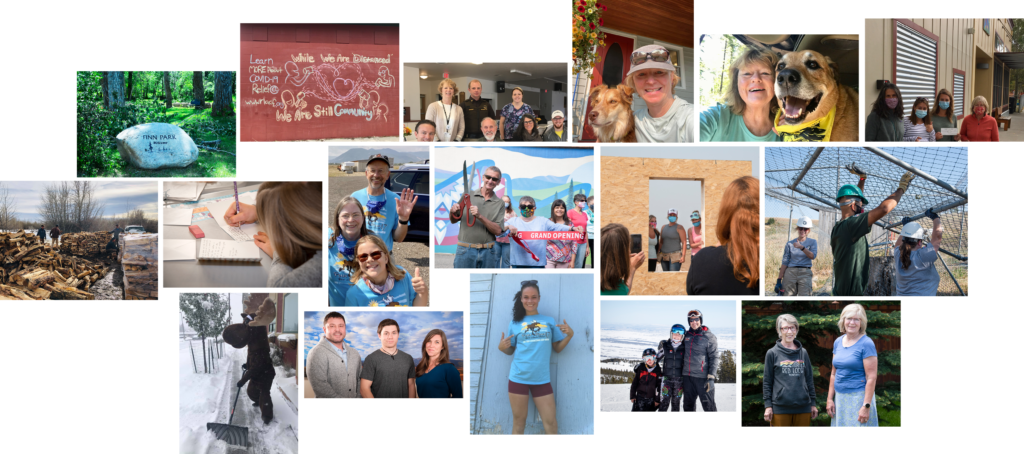 Connecting people—to resources, to each other, or to the causes they care about—has been uniquely challenging in 2020. The Foundation has worked for the past 17 years toward this singular goal. Although physical locations of staff changed, and most in person projects had to be altered, our mission never wavered. Connecting people is rooted in the ability to adapt to ever changing situations. We lead in adaptability every day.
One person told me, "As people processed the implications of the initial news of the pandemic, in just three days the Foundation organized county-wide resources and began making grants to support people in emergency need." We did this because of our long history in connections and dialogue building, every day, every project. These connections helped to organize the COVID-19 relief fund, ensured that the Fun Run delivered the funding the charities counted on us for, and kept staff working because the need for resources became greater than ever.
There are many wonderful community stories to share with you this year. Some are highlighted here. I invite you to spend some time with all of the stories from this past year at www.rlacf.org/stories. They are not long and they enlighten many facets of "community". Here you will also find resources for year-end giving in 2020, as much has changed. If you value the projects that make these stories possible, please consider donating to the Red Lodge Area Community Foundation. This year, a generous donor will match, dollar for dollar, every donation up to $10,000.00. I promise that we will use your donation to support connecting people and building community for a continued resilient, adaptable future, today and tomorrow.
Tracy Timmons, Executive Director
Most important to the success of Foundation projects is the support and passion of you, the community we serve. You drive our projects forward, and we are very excited to share your stories and to continue creating new stories for years to come.
Read one of our favorite stories from 2020 by clicking on an image below: