What's Up with Connected Youth?
The Early Childhood Development Program Supporting Young Families
With the recent closure of an in-home daycare, the Early Childhood Fund has become even more important. This
fund supports families that struggle with affording daycare and preschool and it has already funded 4 families
with over $2,000 since December. In other efforts to support these young families, we are implementing a special
backpack program focused on ages 0-6 at the Red Lodge Carnegie Library. To help fund these efforts, you are
invited to a Pint Night at Sam's Taproom on March 20th. Your support makes a world of difference for families in
our community. Contact Debbie Brewer, Early Childhood Coordinator, with questions about the Early Childhood
Fund at 406.425.4427.
Welcome New AmeriCorps Vistas
We are thrilled to introduce our new AmeriCorps VISTAs, Brittnee Coiner will be working in Early Childhood
Development and Danielle Shilling will be working on the Youth Internship program. The AmeriCorps VISTA
program is a federal program promoting service in rural and urban communities where these individuals work on
initiatives to alleviate poverty. Since 2011, we have hosted 17 VISTAs who have served from 1-3 years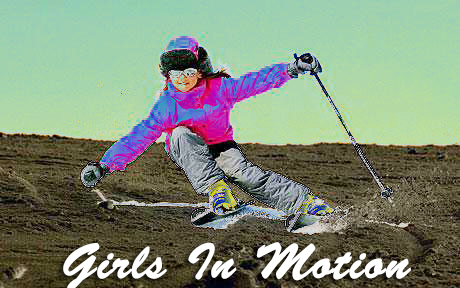 Girls in Motion Getting Girls Active
Girls in Motion is a fund that supports girls 18 and under to pursue their athletic passions regardless of financial
background or ability. This fund has helped support ladies with athletic training, attend tournaments and
competitions, and helped girls get the gear they need for their outdoor adventures. To help generate funds for
scholarships, Girls in Motion is selling raffle tickets for a 2018/2019 Season Pass to Red Lodge Mountain.The
winner will be drawn on Friday, March 9th following a Girls in Motion scavenger hunt event at Honey's. Raffle
tickets are available at the Red Lodge Area Community Foundation or from committee members Kerri Wolfson,
Stephanie Anderson, Jennifer Drinkwalter. $10 each or 6 for $50.
Meet Lilly Fouts! Future of Montana Volunteer
Lilly Fouts is just getting started and has already made an impact. This
local teen is on the Governor and First Lady Youth Leadership Council
and is committed to making a difference!
She has been involved in numerous regional planning sessions,
participated in her local school's food pantry and now is planning for
some big events to end childhood hunger! Fight Childhood Hunger week
is coming up April 16-22nd and Lilly will be organizing a nonperishable
food drive at Red Lodge High School. ANYONE and EVERYONE is
welcome to drop something off to help out. She is also joining the Earth
Day Parks clean-up and block-party on the 21st of April . She is planning
to have loads of information and games.
Lilly knows a healthy environment and local involvement can really
make a difference in solving childhood hunger issues. Way to go Lilly!