Do you have a community project that could benefit from additional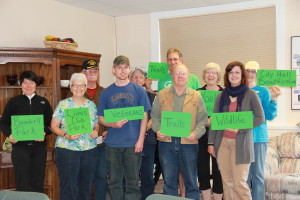 cash? The Community Foundation is accepting request for proposals for the Community Grant Making Program. Each year the Foundation offers small, one-year grants to Carbon County nonprofits. These grant making funds are generated by earnings from our permanent endowment and our special Donor Advised Fund, Imagine If…
Grants must meet a specific need or serve a purpose in one or more of the following categories: arts and culture, education, the environment, health, and social services. Nonprofits and grass root projects may apply for grant awards up to $1,000. Grant monies must be spent for the stated need or purpose, shall not become part of a recipient's endowment fund or general operating fund, and are not transferable.
Last year, the Foundation awarded grants to Beartooth Backcountry Horsemen, Carbon County Arts Guild & Depot Gallery, Red Lodge Area Food Partnership, Veterans of Foreign Wars, Kids Corner, Beartooth Little League, Yellowstone Wildlife Sanctuary, Absaroka Beartooth Wilderness Foundation, Beartooth Recreational Trails Association, Red Lodge Proud & Beautiful, and Red Lodge Lions Club. These grants funded projects ranging from trail building, outfield improvements, and community gardens to Shakespeare in the Park and the Montana Wounded Warrior Project.
Applications can be filled out here. The 2015 applications are due April 24th, 2015. . If you have any questions, please call (406) 446-2820.