Carbon County Selected to Join AARP's Network of Age-Friendly Communities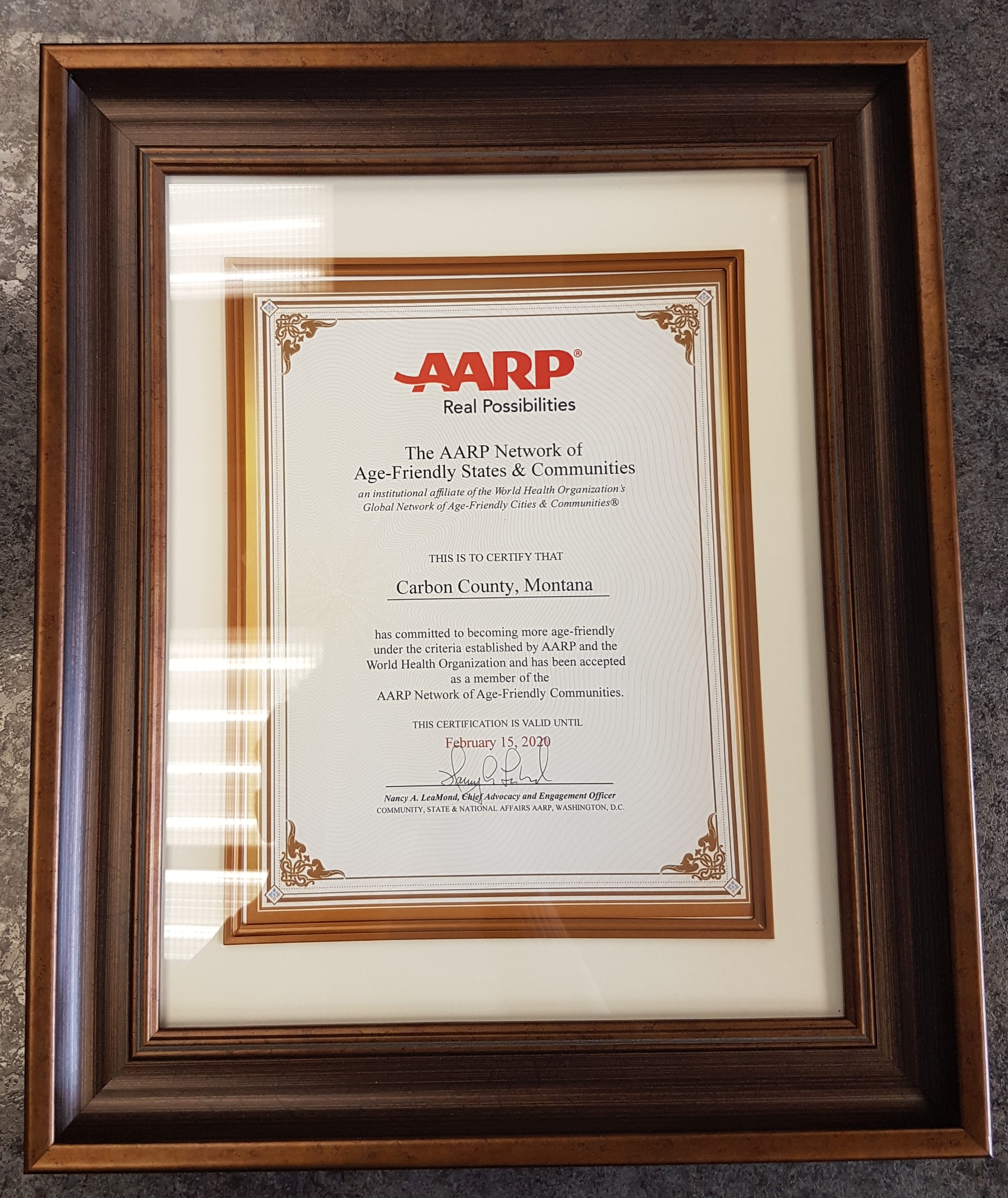 On Friday, February 16, Carbon County was officially welcomed into AARP's Network of Age-Friendly Communities. A culmination of nearly a year of work, this is a huge milestone for Carbon County and the Red Lodge Area Community Foundation.
What began as a concern from a local couple, Don Redfoot and Kathy Kenyon, about resources for seniors in the county turned into the "Creating an Age Friendly Community" forum in the spring of 2017. From there, an Age-Friendly Carbon County steering committee was formed.
This February, the final draft for the application to AARP's Network was completed and submitted. The application included a letter of commitment from the Carbon County Commissioners. This letter was critical to the application, and entry into the Network would not have been possible without the County's support. Our application was also bolstered by the incredible work of local organizations who have been working hard for our seniors for many years. The application process involved multiple revisions of the application, correspondence with AARP Montana, and a conference call with both state and national AARP staff.
For the County Commissioners, our enrollment is an opportunity to "connect [the county] with like-minded communities and provide us with a wealth of knowledge" for our age-friendly endeavor. With nearly half of the county age 50 or older, age-friendliness is already on most of our minds. And as our population continues to age, the County believes that "developing age-friendly communities is essential to serving our citizens".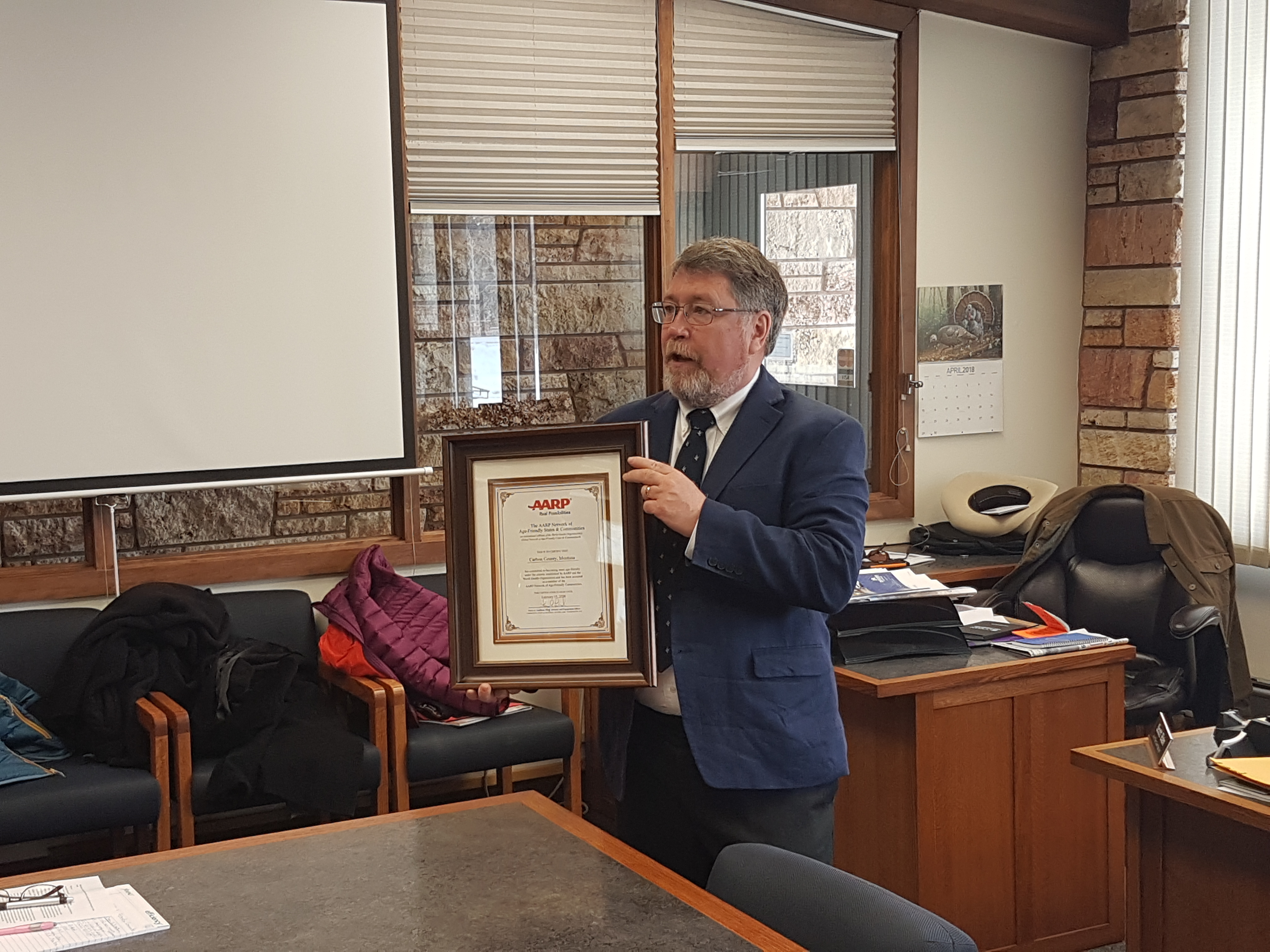 Moving forward, Carbon County's membership represents a commitment to actively work toward making our county a great place for people of all ages. We will have access to a global network of aging and civil society experts as well as participating communities that have similar age-friendly goals. Furthermore, we will have more opportunities to partner with other cities and hear the latest information on best practices and new initiatives.
This past Thursday, Steve Reiter from AARP Montana made a trip to Red Lodge and presented a certificate commemorating Carbon County's acceptance into the Network. Steve also brought a letter signed by Nancy LeaMond, AARP's Executive Vice President and Chief Advocacy & Engagement Officer, to present to the Carbon County Commissioners. The event began with the commissioners passing a resolution committing to an age-friendly Carbon County and ended with remarks from Steve Reiter, Don Redfoot, and Tracy Timmons.
Building a community livable for people of all ages requires a sustained and focused effort. The Red Lodge Area Community Foundation is excited about this new partnership with the County and AARP, and looks forward to the community's work on making Carbon County a better place for all.