Important Update (3/16/2020): The Red Lodge Area Community Foundation's 2020 Annual Membership Meeting has been postponed.
In response to the heightened alert regarding COVID-19, the Red Lodge Area Community Foundation is postponing all of its public meetings through March & April.
---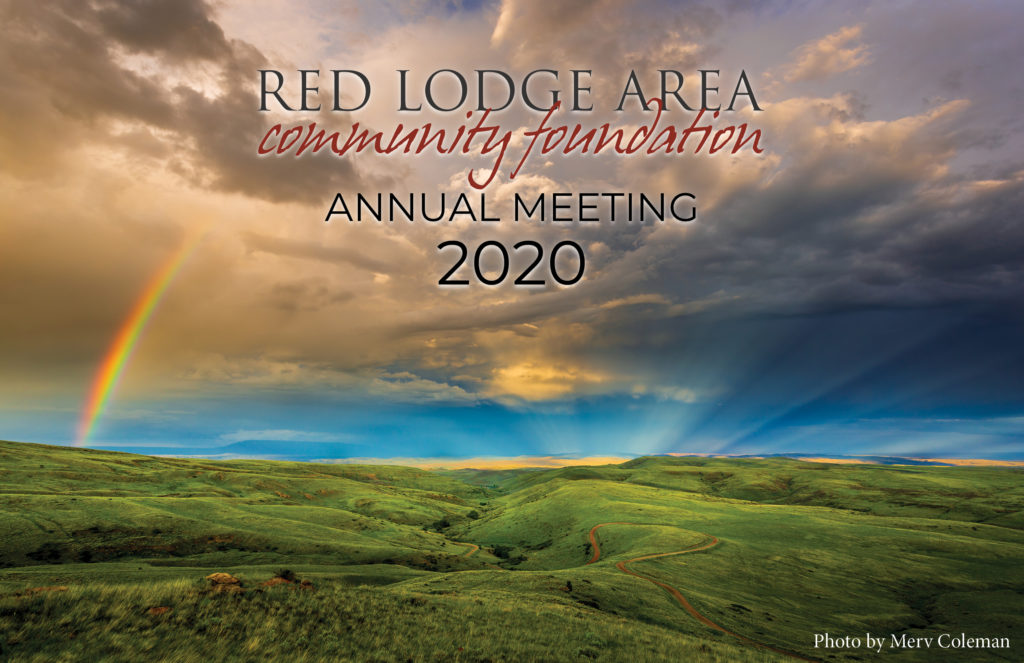 You are hereby invited to attend the Annual Membership Meeting of the Red Lodge Area Community Foundation, March 25th, 2020 at 11 a.m. at the Roosevelt Center auditorium.
Address: 519 Broadway Ave S, Red Lodge, MT 59068
The Annual Meeting of the Corporation is held in March for the purpose of electing Directors, reporting on the affairs of the organization, and transacting such other business as may properly come before the meeting. Memberships and renewals will be available at the door.
For those unable to attend the Annual Meeting, a proxy can be obtained by contacting Tracy Timmons, Executive Director, at 406-226-0492.
---
---