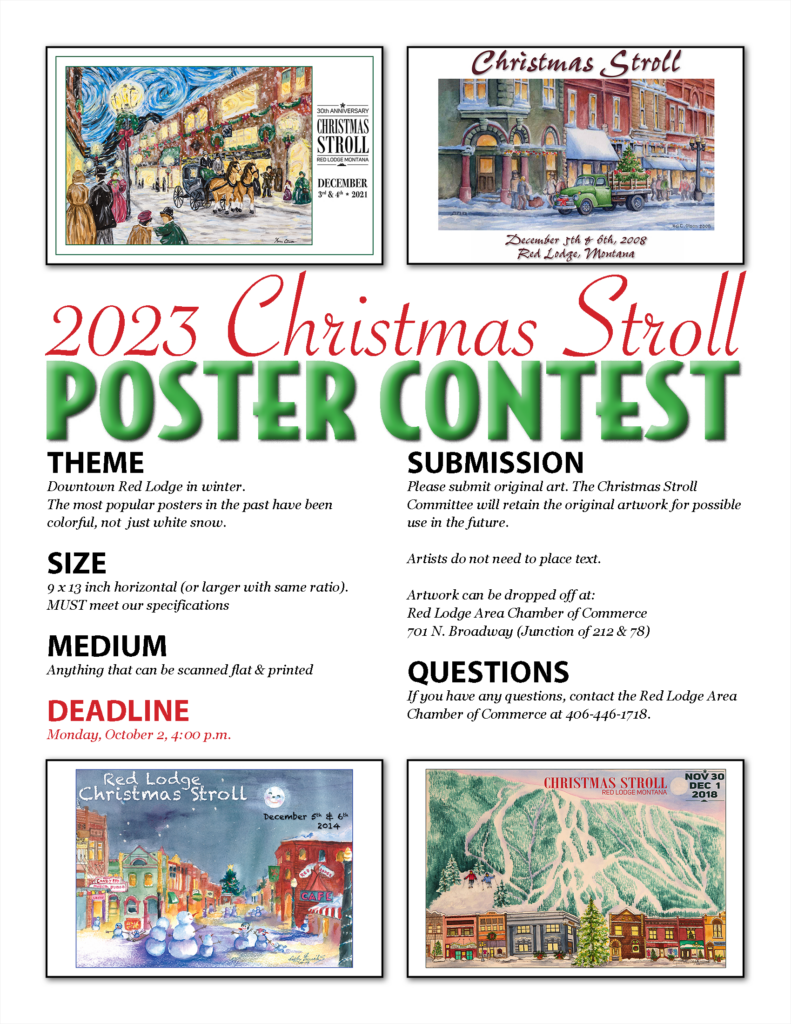 Theme
Downtown Red Lodge in winter.
The most popular posters in the past have been
colorful, not just white snow.
Size
9 x 13 inch horizontal (or larger with same ratio).
MUST meet our specifications
Medium
Anything that can be scanned flat & printed
Submission
Please submit original art. The Christmas Stroll
Committee will retain the original artwork for possible
use in the future.
Artists do not need to place text.
Artwork can be dropped off at:
Red Lodge Area Chamber of Commerce
701 N. Broadway (Junction of 212 & 78)
Deadline
Monday, October 9, 4:00 p.m.
Questions
If you have any questions, contact the Red Lodge Area
Chamber of Commerce at 406-446-1718.