MAKING THINGS HAPPEN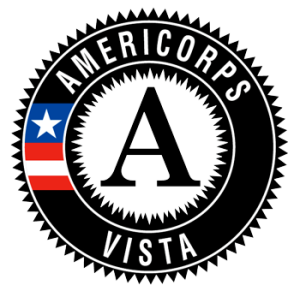 The Foundation currently hosts 2 Americorp VISTAs who are diligently working on making our community more resilient! In addition to strengthening existing initiatives, our VISTAs create their own to align with the mission of the Foundation and needs of the community that include:
Established Programs in the Community:
Carbon County Resource Directory -a comprehensive listing of all the programs and services available to low income members of the community.
Youth Mentoring -a program to connect 'at risk' kids with caring, positive role models.Youth Mentoring has taken its permanent home at DSVS.
Connect Carbon County -a centralized, cross sector, community calendar.
Lunch in the Sun -a free, volunteer run, summer meal program for any child under 18.
Strategic plans for 5 local veteran groups.
Current Efforts Moving Forward:
Affordable Workforce Housing- developing a strategic plan to provide affordable homes for rent and purchase for the community's workforce
PEAK (Healthy Community)- Creating resources to obtain health care and information as well as connecting the local paramedicine and health care professionals.
Young Families of Carbon County- Providing resources to services and financial assistance for families in our area with young children.
Navigator Programs- People connecting people in our area with the professionals and services who can provide assistance in poverty situations.
School Climate- Supporting the Middle School climate to enhance the education environment of students and connect them to their community.
For a full list of Americorps Members and the assets they've created in our community, click here.
Current VISTAs:
Carly Kyte- Eradicating Poverty
Carly is from New York and graduated from the University at Albany this past May with a BS in Human Biology and a double minor in Chemistry/Bio Ethics. She enjoys doing various outdoor activities, playing sports, painting, listening to music, and is a huge animal lover. Carly would eventually like to have a career in the medical field, but in the meantime wants to dedicate some time working with people and helping others. She will be taking on the Navigator Program, in hopes to gain volunteers to spread awareness of available local/state/federal aid, ultimately creating healthier futures for the people of Red Lodge. This is her first time leaving the East Coast, so she is very excited to see what new challenges and surprises Montana will bring!
Brooke Klaess- Youth Development
Brooke Klaess is from Denver Colorado. She graduated from Colorado State University, with a Bachelors of Science in Human Development and Family Studies. She enjoys being outdoors, hiking, snowboarding, traveling, and dogs. Her VISTA project is Enhancing School Climate for Educational Success in Roosevelt Middle School. Her passion is in education and working with youth.