MAKING THINGS HAPPEN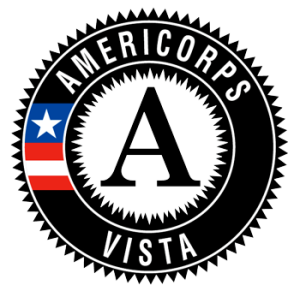 The Foundation works with AmeriCorps VISTA who are diligently working on making our community more resilient! In addition to strengthening existing initiatives, our VISTAs create their own projects that align with the mission of the Foundation and needs of the community that include:
Established Programs in the Community:
Carbon County Connect-a comprehensive listing of all the programs and services available to low income members of the community.
Youth Mentoring -a program to connect 'at risk' kids with caring, positive role models.Youth Mentoring has taken its permanent home at DSVS.
Connect Carbon County -a centralized, cross sector, community calendar.
Lunch in the Sun -a free, volunteer run, summer meal program for any child under 18.
Strategic plans for 5 local veteran groups.
Early Childhood Development- Education and funding for young families.
Navigator Programs- People connecting people in our area with the professionals and services who can provide assistance in poverty situations.
Affordable Workforce Housing- developing a strategic plan to provide affordable homes for rent and purchase for the community's workforce
Age Friendly Community- creating programs that will make our community a safer and more accessible place for our aging community.
Mental Health in the community- creating awareness and programs that will address mental health in the community.
Current Efforts Moving Forward:
Youth Internships- Providing professional skill development for local youths.