MAKING THINGS HAPPEN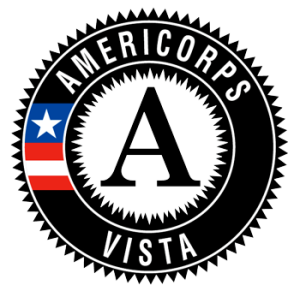 The Foundation currently hosts 3 AmeriCorps VISTAs who are diligently working on making our community more resilient! In addition to strengthening existing initiatives, our VISTAs create their own to align with the mission of the Foundation and needs of the community that include:
Established Programs in the Community:
Carbon County Connect-a comprehensive listing of all the programs and services available to low income members of the community.
Youth Mentoring -a program to connect 'at risk' kids with caring, positive role models.Youth Mentoring has taken its permanent home at DSVS.
Connect Carbon County -a centralized, cross sector, community calendar.
Lunch in the Sun -a free, volunteer run, summer meal program for any child under 18.
Strategic plans for 5 local veteran groups.
Early Childhood Development- Education and funding for young families.
Youth Internships- Providing professional skill development for local youths.
Navigator Programs- People connecting people in our area with the professionals and services who can provide assistance in poverty situations.
Current Efforts Moving Forward:
Affordable Workforce Housing- developing a strategic plan to provide affordable homes for rent and purchase for the community's workforce
PEAK (Healthy Community)- Creating resources to obtain health care and information as well as connecting the local paramedicine and health care professionals.
Young Families of Carbon County- Providing resources to services and financial assistance for families in our area with young children.
For a full list of AmeriCorps Members and the assets they've created in our community, click here.
Current VISTAs:
Sage Henderson, Mental Health VISTA
"I was born and raised in Newton and Hickory, North Carolina. I got my Bachelor's in Psychology with a Minor in Business Administration at the University of North Carolina at Greensboro. I will be volunteering as a Vista for the Red Lodge Community Foundation.
I wanted to volunteer in Montana because I wanted to experience things I did not experience growing up being from a different part of the country, and to do things outside of my comfort zone. I chose to help with the mental health population because I hope to be a School Psychologist.
My hobbies are baking/cooking, traveling, hanging out and planning trips with my friends, and going to concerts. I love to experience new things so I am excited about getting to know Red Lodge and other parts of Montana to take my experiences back with me and learn from them.
I am very thankful to have this opportunity and use it for not only my career but my personal goals as well."
Paul Bieniek, Workforce Housing VISTA
"I grew up in Martinsburg, West Virginia before attending Marietta College in Ohio where I earned a BA in Political Science. My hobbies include writing, reading, appreciating art, hiking, being outdoors, and eating savory and spicy foods. My favorite weather is snow (for now!) and I hope to learn to ski while in Red Lodge. I'm serving as an Americorps VISTA with the Red Lodge Area Community Foundation, focusing on the Workforce Housing Initiative. I look forward to expanding stable housing opportunities for the workforce in the Red Lodge area and embracing Montana culture!"
George Man, Age Friendly Community VISTA
"I grew up in the San Francisco Bay Area. I recently graduated from the University of California, Berkeley with a B.A. in Molecular and Cell Biology. Serving in Red Lodge will provide me with more insight on rural America and living in a small town.
I started rowing in college and fell in love with the sport. I also enjoy other physical activities and playing sports in general. Though I have only been skiing twice, I am very fond of it. I hope to ski a lot this winter in Red Lodge.
Everyone in Red Lodge has been so friendly and welcoming and I'm very grateful for that. I look forward to getting to know the area more and meeting more people."