Local Service. Global Impact.
MISSION STATEMENT
Hope Ranch has the local mission of providing the children of lower income families and organizations with a focus on at-risk youth the ability to experience the great outdoors in a loving and supportive environment through our outfitting services at no cost.
INTENDED USE OF FUNDS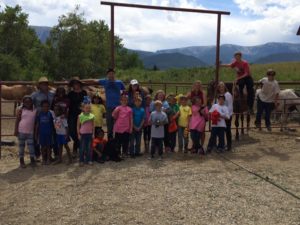 The funds received will help cover operation costs incurred by our youth outreach program, helping make this program available to local kids across Carbon and Yellowstone county at no cost.
IMPACT
Approx. 300 kids served last summer
WEBSITE