To serve the diverse needs of the kids who need us most by providing programming in a safe, fun environment.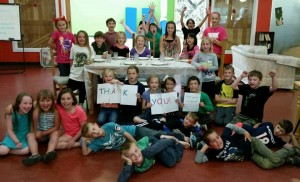 This year we have set a $15,000 fundraising goal to support our after-school and summer programs for the 2017-2018 season.
Last year membership fees and program fees brought in about $15,000 of revenue, which is slightly less than 5% of our total operating budget.
The funds raised through the Fun Run will be used to create a dynamic Club experience for the 350+ kids we reach – this translates into 40 kids/day during the school year and 50 kids/day during the summer.
Website: http://www.bgcofcarboncounty.org/
Facebook: www.facebook.com/bgcofcarboncounty/